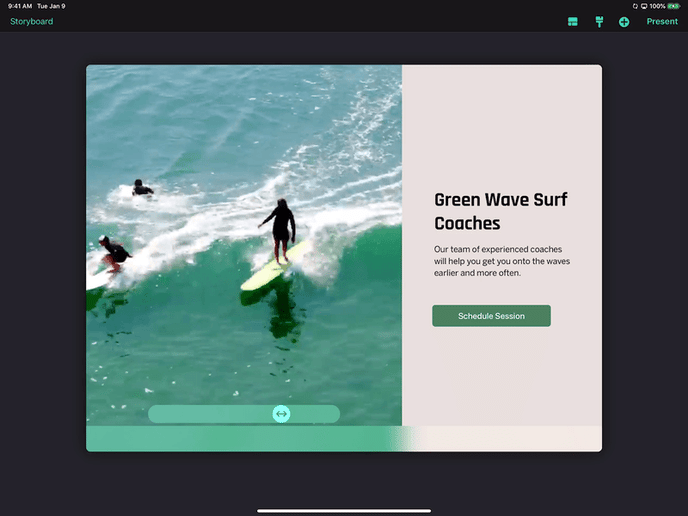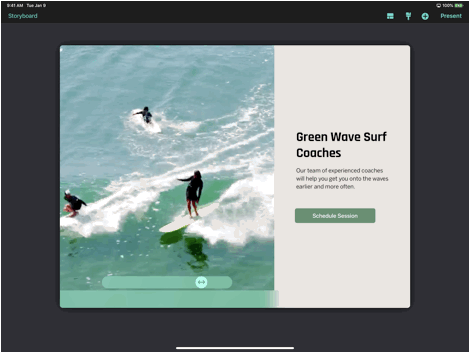 For best results, choose a short video with slow steady motion. Great for 360°s, stop animation, time-lapses and demonstrations.
Choose a layout to give the media more prominence on the page.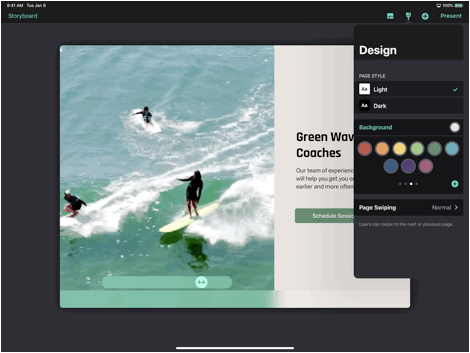 The design panel is available by tapping the 'paintbrush' icon in the page editor.
Choose either a light or dark appearance for the entire page.
You can also set a background color.