1. From the main Presentations screen, tap the pencil icon for the Presentation you would like to edit (or tap "+" to start a new Presentation).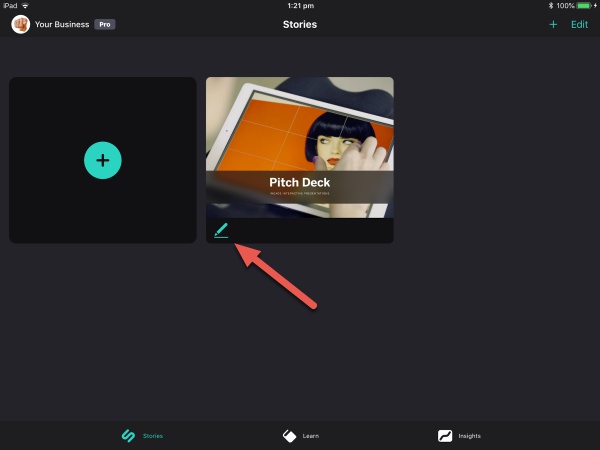 2. From the Storyboard, tap the page that you would like to edit (or tap the "+" to select and add a new page).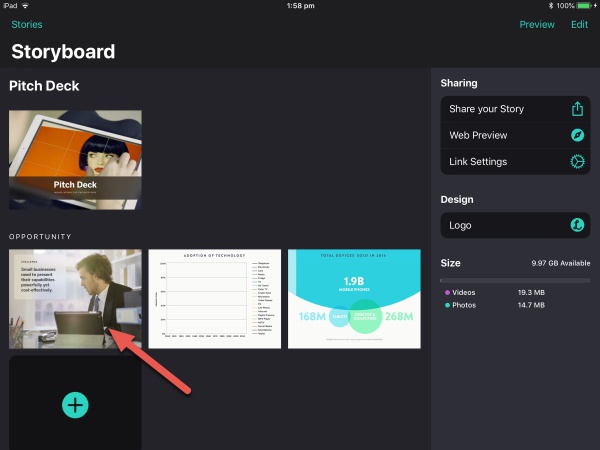 3. Tap anywhere on the image/video area.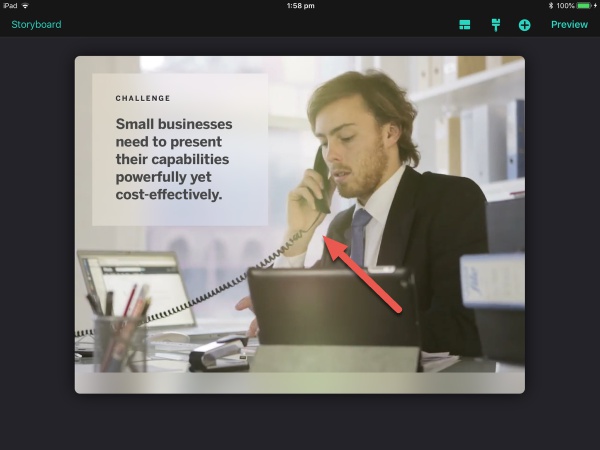 4. If replacing an existing image/video, tap "Replace". For new pages, skip to Step 5.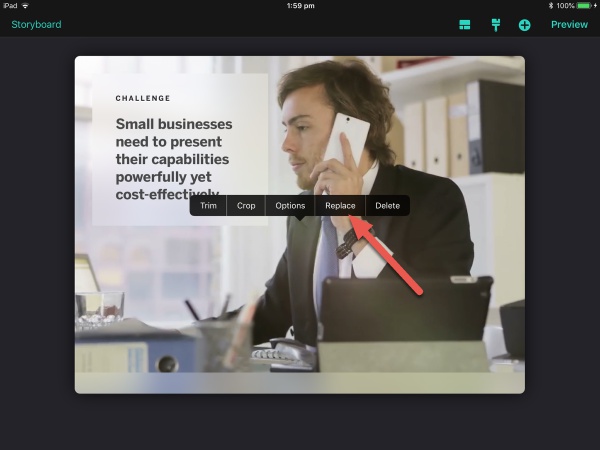 5. Tap to enter the "Photos" tab. Then tap "Files".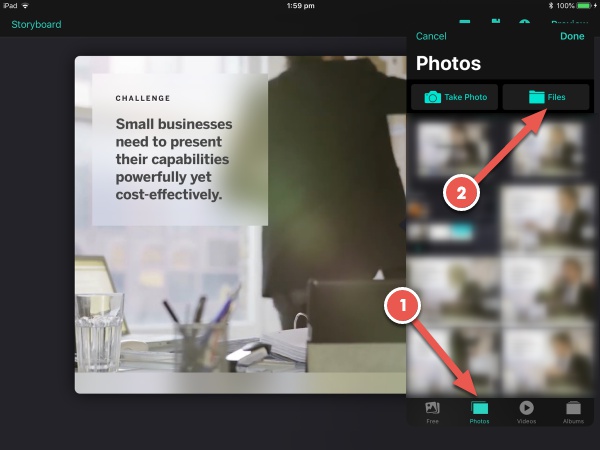 6. Tap the back arrow in the upper left of the window till you enter the root "Locations" screen.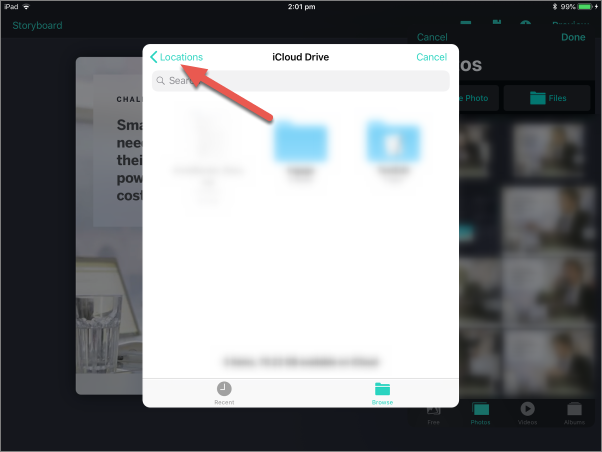 7. Tap to select the source you'd like to import assets from.
Your source's app must be downloaded to your device in order for it to appear here.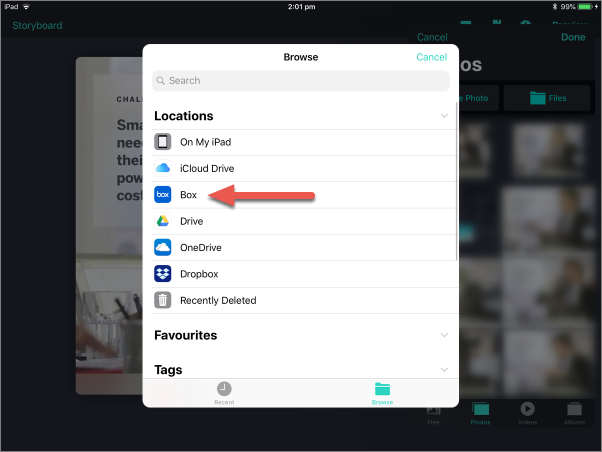 8. You may be asked to authenticate if you haven't already done so within the source app. Tap "Authenticate".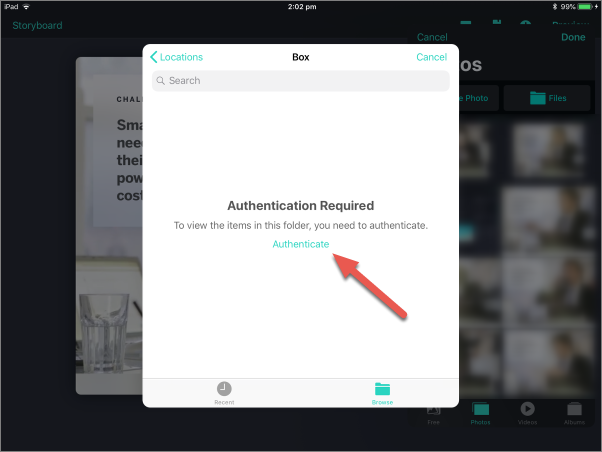 9. Enter your email and password. Then tap "Log in".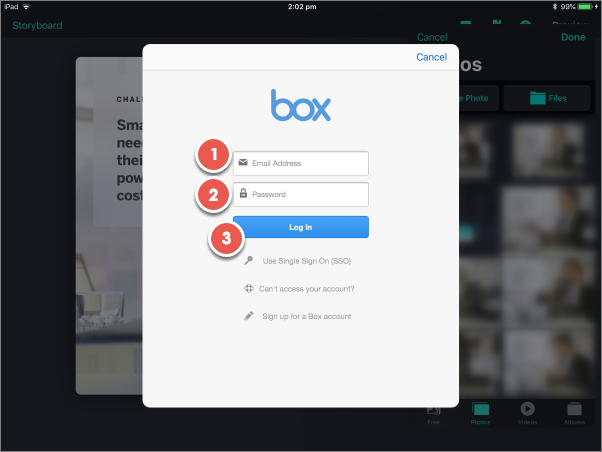 10. Navigate to the image or video you'd like to insert into your Presentation and tap on it to select.