1. To Build your Own presentation, choose from the following options:
Option 1: Tap the large '+' from the Presentations view
Option 2: Tap small '+' in the upper right
This option allows you to create a presentation from scratch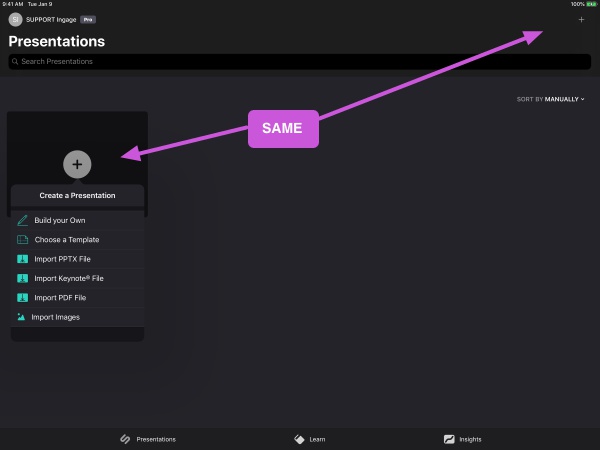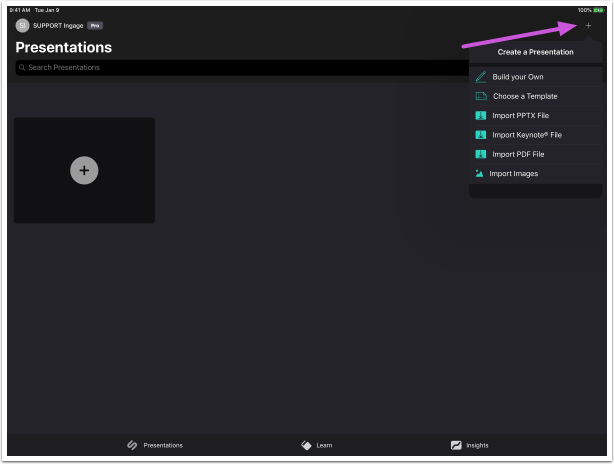 2. Add the following to Build your Own presentation: Cover, Page(s), and/or Section(s) to tell your presentation.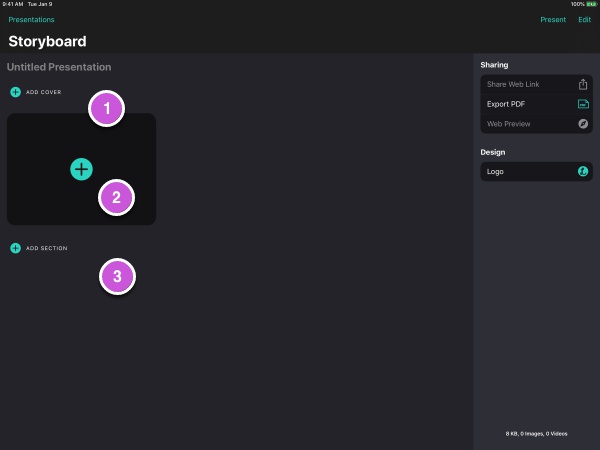 Note: To go back to presentations library select "Presentations" in the top left corner.
Related Articles