The Storyboard is where you can see all the pages in your presentation and manage them. It's also where you can share and update your presentation.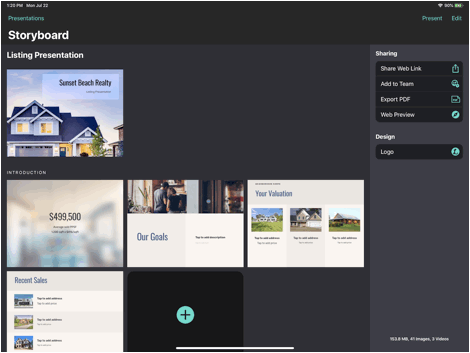 Here are some key ways you can manage pages in your Storyboard:
Tap a page to edit it.
Tap and hold a page to pick it up and re-order it.
Tap the '+' icon to add a page to your presentation and choose a layout for it.
Rename your presentation by tapping "Untitled Presentation" at the top of the screen.
Add a cover page by tapping the "Add cover" button right underneath the name of your presentation. The cover page lives at the front of your presentation, before the first section.
To break your presentation into sections, tap the "Add Section" button below the grid of pages. This will create a section for all the pages in your presentation, and a second empty section.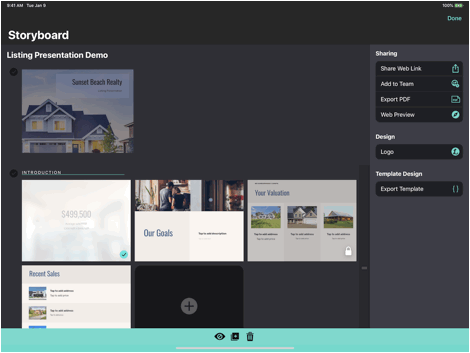 If you need to hide, duplicate or delete pages, tap the Edit button at the top of the screen.
Tap pages to select them.
Tap an icon in the green bar at the bottom of the screen to hide, or delete the selected pages.
Tap Done.
You can also hide, duplicate or delete, or reorder a section while in Edit using the same actions above. To remove the cover, tap the checkmark to the left.

Swipe right with two fingers to duplicate a page

Swipe up with two fingers to hide a page

Swipe down with two fingers to delete a page