1. To add a new presentation, choose from the following options:
Option 1: Tap the large '+' from the Presentations view
Option 2: Tap small '+' in the upper right corner of the screen.
You will be presented with several options to create a new Presentation:
2. If you're creating a presentation from scratch, you can add a Cover, Page(s), and/or Section(s) to your presentation.
3. Alternately, tap the small '+' in the upper right or tap the large '+', and select Choose a Template to begin from a template.
Choose from the Template selection.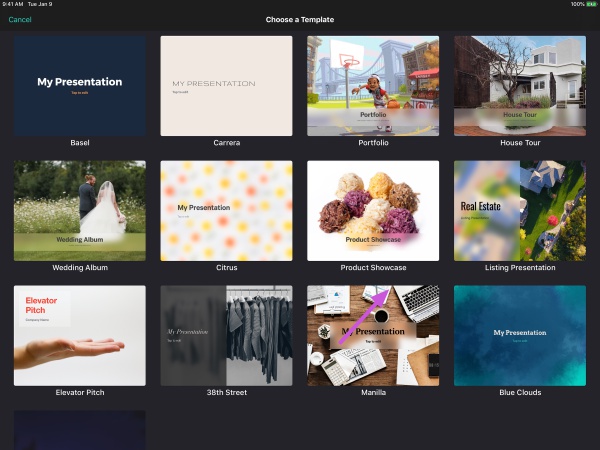 4. The selected template will begin to load to your device.
Tap Continue.
5. The Storyboard will display your selected template. Tap any page to edit.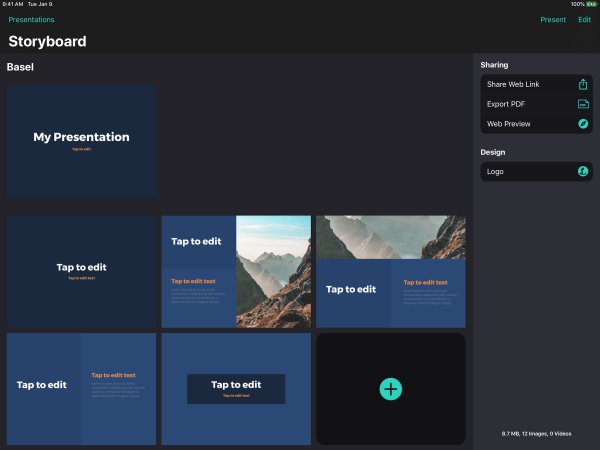 Note: To go back to presentations library select Presentations in the top left corner.
6. To edit from the Presentations Library view, tap the pencil icon to start editing.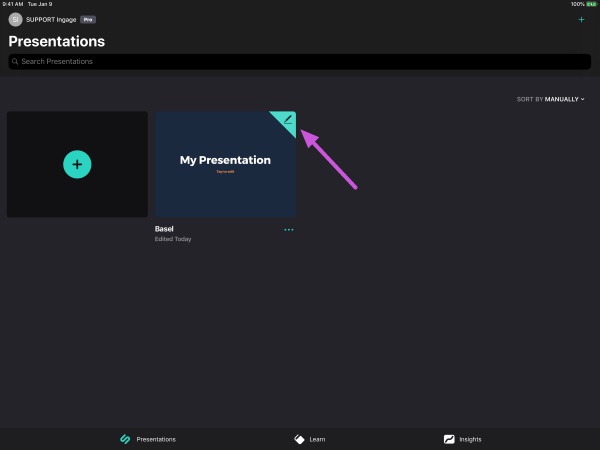 By selecting "...", you can chose from the following options:
Present - Allows you to preview your presentation
Edit - Takes you to the Storyboard where you may edit your Cover, Pages, and Sections
Duplicate - Allows you to make a copy of your presentation
Add to Favorites - This will allow you to mark your presentation as a favorite
Remove from Device - Removes presentation from device. You will be able re-download presentation.
Delete - This option removes the presentation completely from devices and the cloud.