The Gallery page can present up to six images.
Tap the Gallery to open the Image Picker.
Choose up to 6 Images.
Tap Done to add your images to the gallery.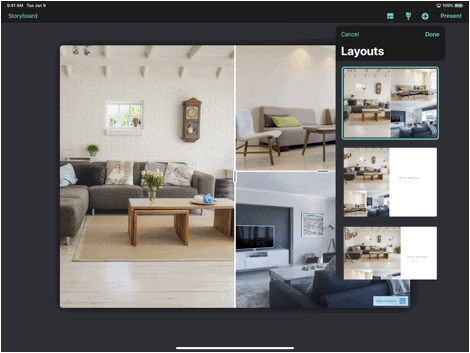 Choose a layout to give the image or text more prominence on the page. Choose the last layout to present one or two images in their original aspect ratio. Drag and drop to rearrange the images on the page.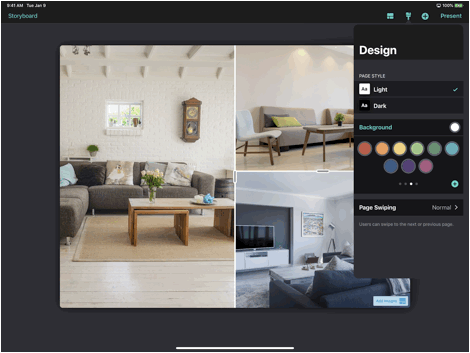 The design panel is available by tapping the 'paintbrush' icon in the page editor.
Choose either a light or dark appearance for the entire page.
Set a background color.
Articles in this section