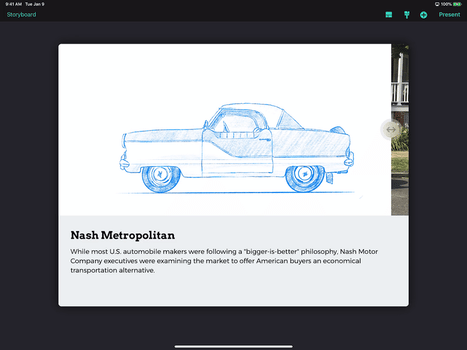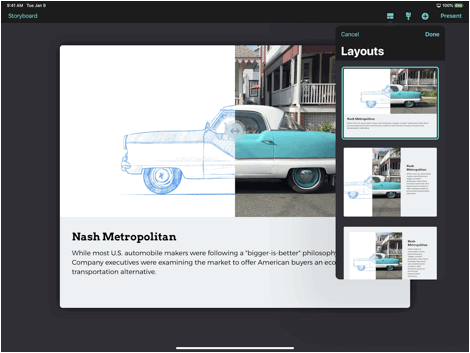 Choose a layout to give the media or text more prominence on the page. Wherever you leave the handle will be its starting point when a viewer sees the page.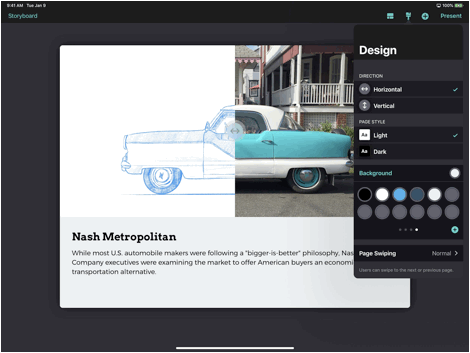 The design panel is available by tapping the 'paintbrush' icon in the page editor.
Choose either a light or dark appearance for the entire page.
Set a background color.
Set the compare slider to be horizontal or vertical.