Note: If you have Automatic Downloads enabled on iPad, new versions of the Ingage app will update on your device automatically. If you do not have Automatic Downloads enabled, follow these steps to manually update the app.
1. Tap to open the App Store app on your iPad.

2. Tap on
Updates
in the bottom navigation menu.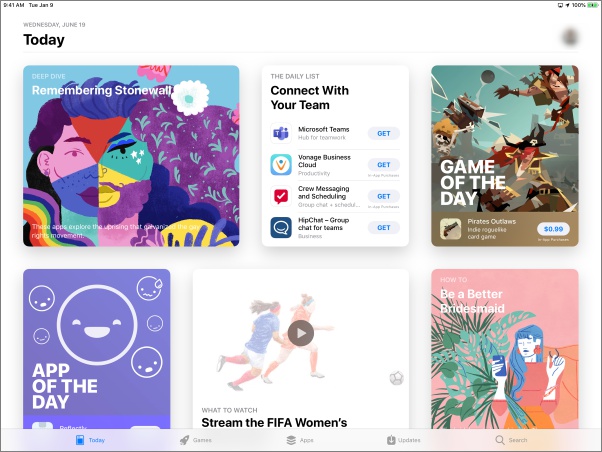 3. Locate "Ingage Presentations" in the Pending list. Tap the Update button to the right of the app icon.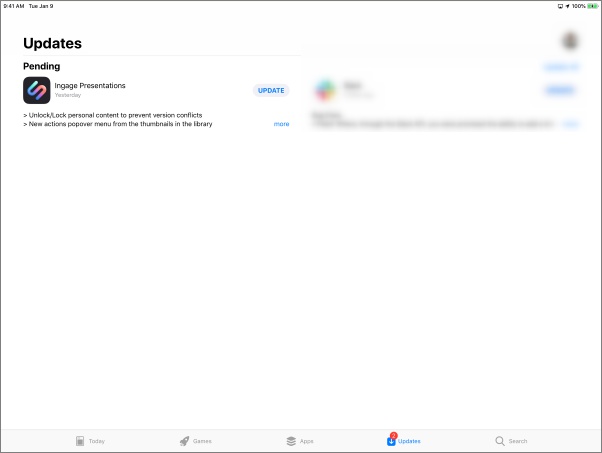 4. After the download is complete, the app will move to the "Updated Recently" section. Tap the Open button to launch Ingage Presentations.