2. Scroll down to "Ingage Presentations (Desktop)". Click the Download for macOS button.
3. Choose a location to save the download. Click the Save button to begin the download of Presentations.zip.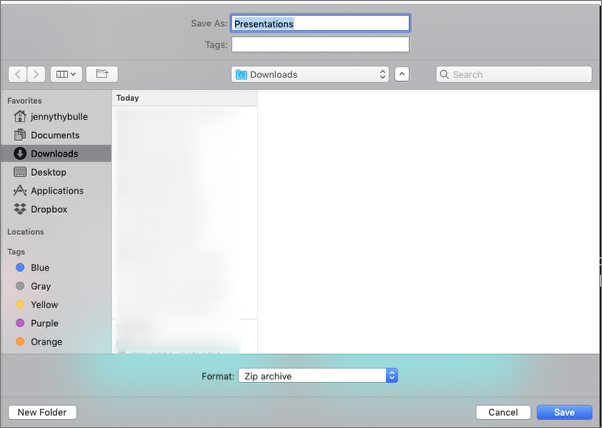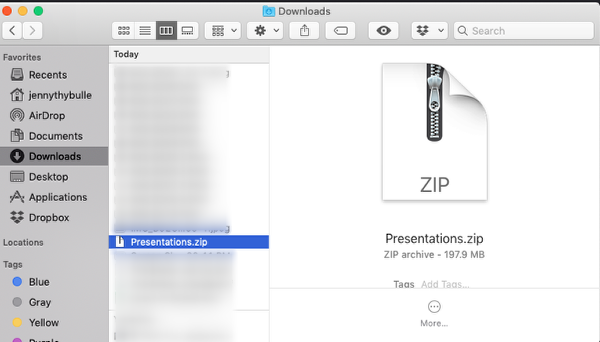 4. Locate the Presentations zip file. Double-click the file to unzip and extract the installation file.
The Ingage-x.y.z.dmg file is displayed (Note: x.y.z denotes the version number for the installation.)
Double-click on the .dmg file to open the app installer.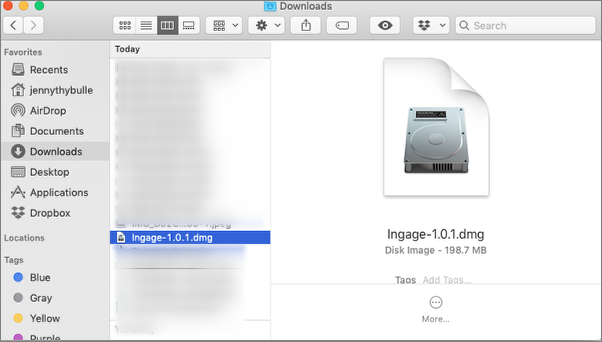 5. Click on the Ingage file and drag it into the Applications folder.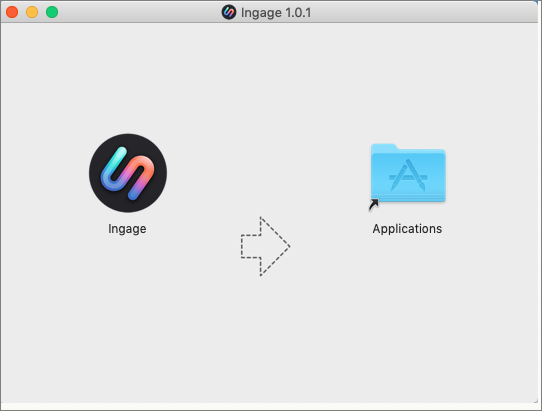 6. Open the Applications folder. Double-click on the Ingage app icon to open Ingage Presentations for Desktop.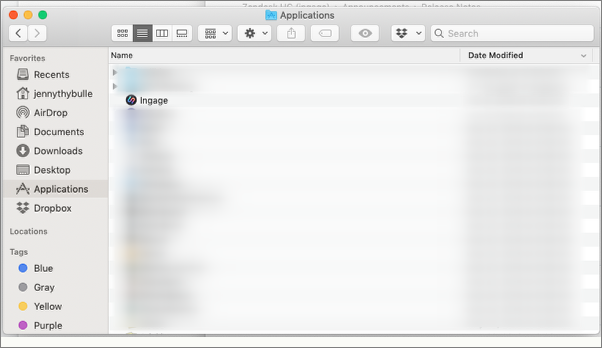 7. MacOS will prompt you on first launch of Ingage to verify the security of the download. Click the Open button to continue opening Ingage.
Note: Applications not downloaded from the Apple App Store are checked for safety when you try to open them.

8. The Ingage Login page will be displayed. Enter the e-mail address and password associated with your Ingage account. Click the Login with email button to continue.
Alternatively, select the social login (Facebook or Google) associated with your account.