1. Tap the icon to open the App Store on iPad.

2. Tap the Search option in the navigation bar.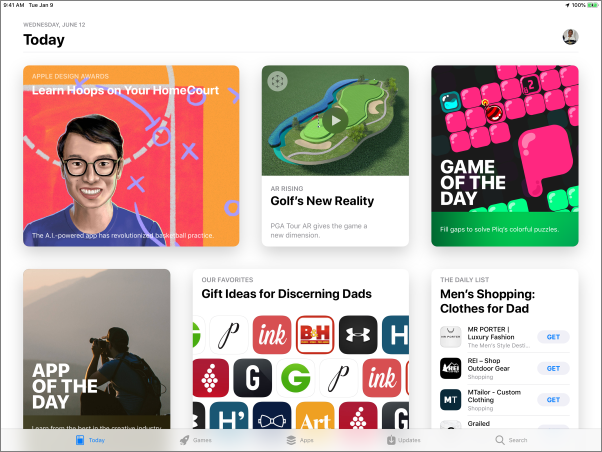 3. Type "ingage" in the search bar and tap Search on the keyboard.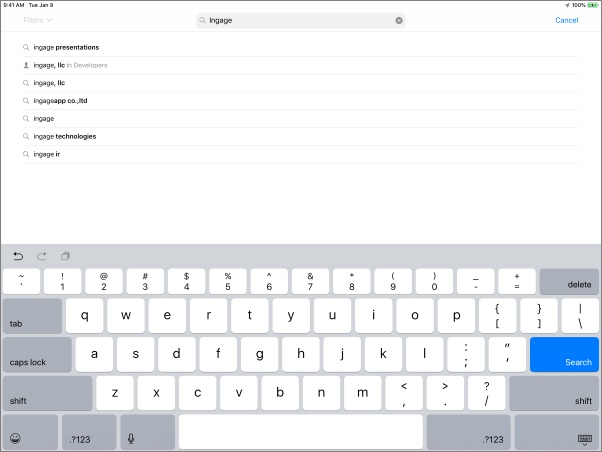 4. Next to the "Ingage Presentations" app, tap the Get button or the 'cloud' icon if you have already purchased the app.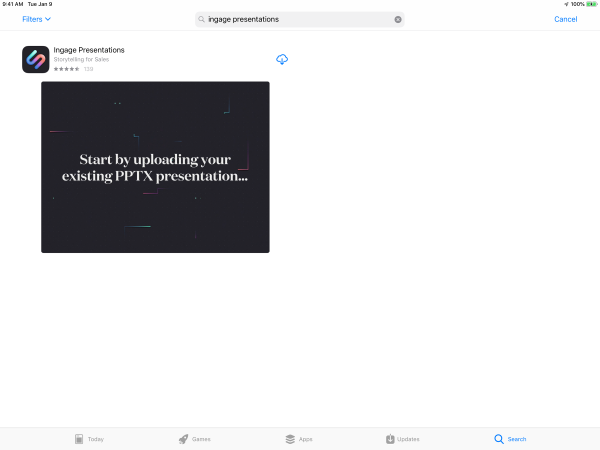 5. Tap the Open button after the download is complete.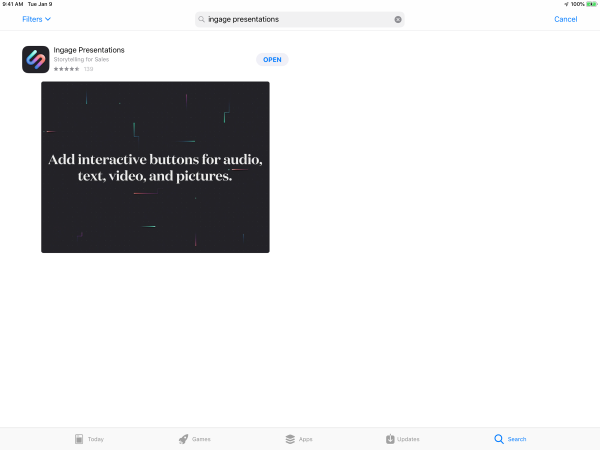 6. The Ingage Presentations welcome screen is displayed. Select Skip in the top right corner to get to the Sign In page.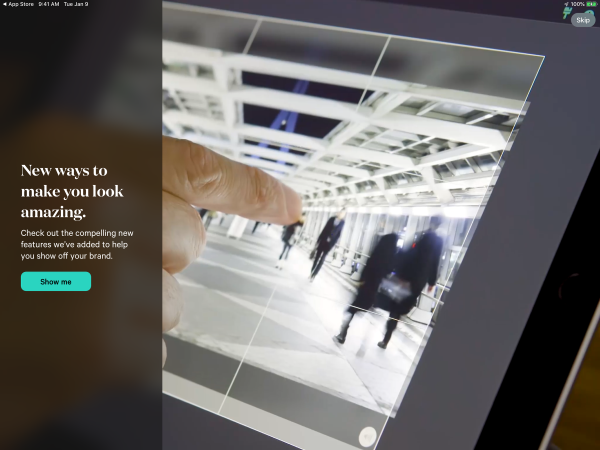 7.

Tap the

Sign up

button to create a new account or the

Log in

button to enter your previously created credentials.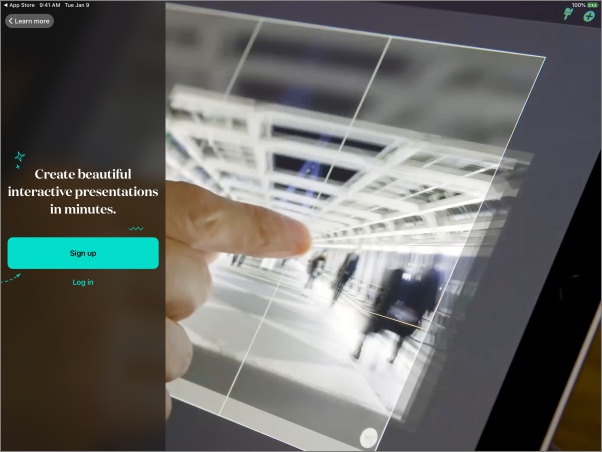 Related Articles: