Note: If you signed up for Ingage using your Facebook or Google account, you will be able to log in with using those credentials. The instructions below applies to those logging in using their email address.
1. From the Log in screen, tap "Log In".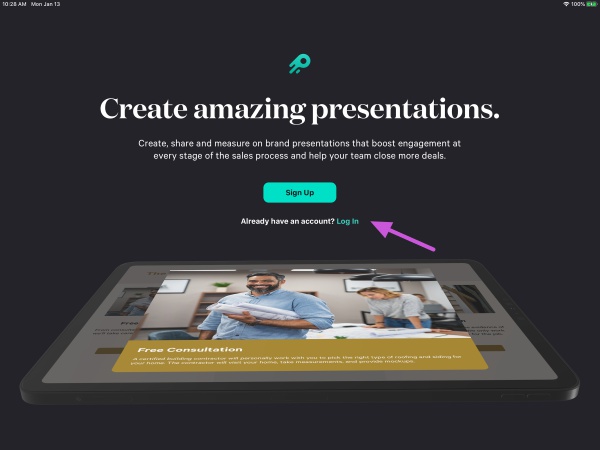 2. Log in page will be displayed.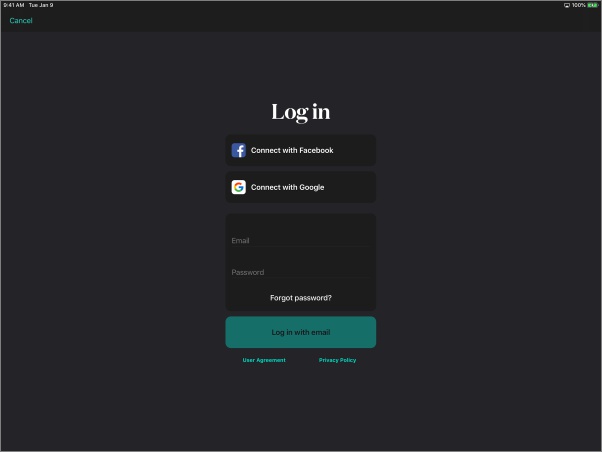 3. Enter your email address and password. Then select "Done".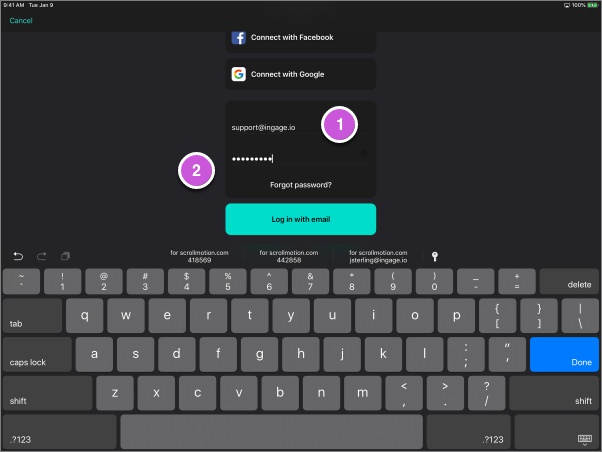 4. Upon successful log in, your Presentations Library will be displayed.