1. If you'd like to sign up for Ingage Presentations only vs. access to the full Ingage suite, go to ingage.io , then "Resources" in the top navigation bar and select "Download". (Note: For access to all the best features to close more deals, request a demo.)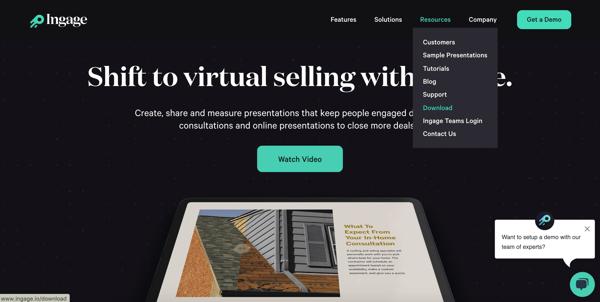 2. Sign up page will be displayed. Enter your Name, Email and Password. Then select "Sign up with email".
Note: You can also signed up for Ingage Presentations using your Facebook or Google account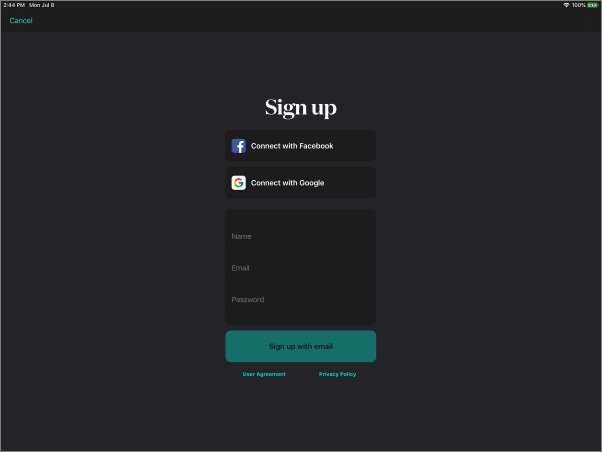 3. Sign up User Agreement and Privacy Policy page will be displayed. Select the first check box under "Your information", then select "Sign up".
Note: If you're interested in educational content from customer success team, also select second check box, under "Let's keep in touch".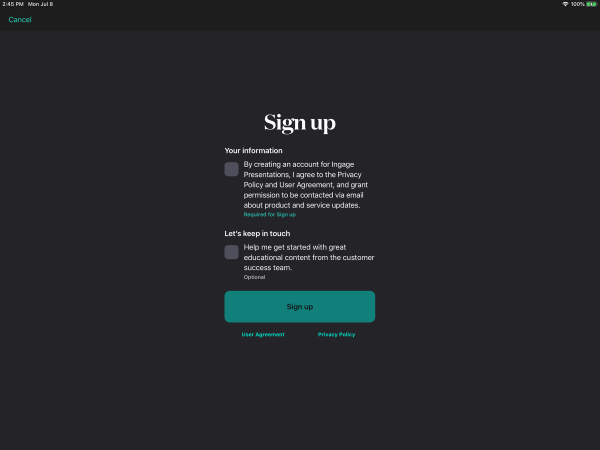 4. Upon successful Sign up, your Presentations Library will be displayed.