1. From the Storyboard, tap the page that you would like to edit.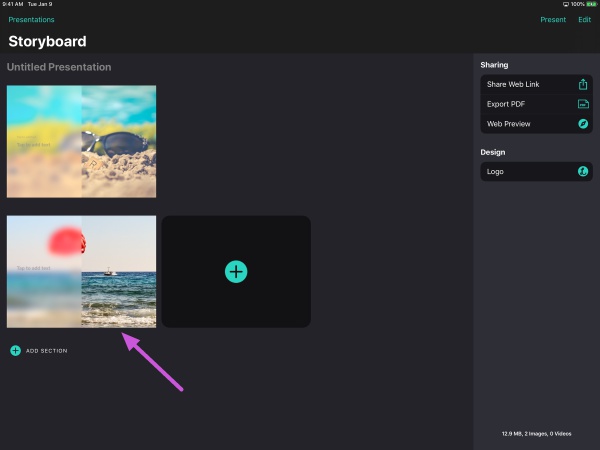 2. Tap anywhere on the image/video that you would like to replace. Tap Replace.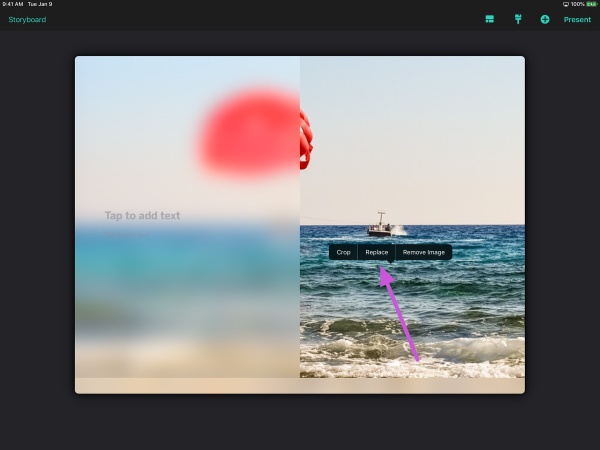 3. The Media Picker will open for you to make a selection.
Note: You can switch between royalty free images/videos and your own content by tapping between the tabs at the bottom of the window.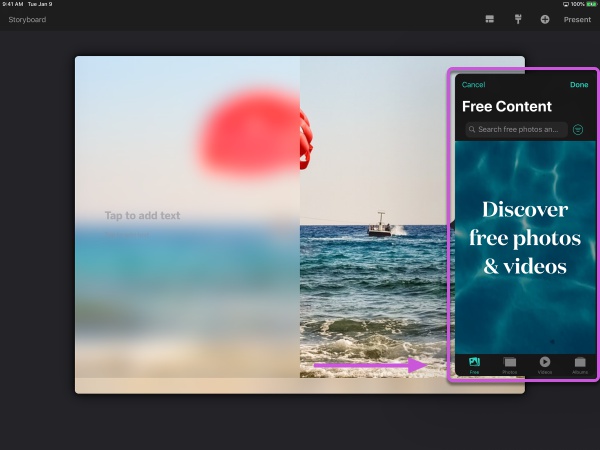 4. Tap a new image/video to insert it into your page. Then tap
Done
button.
If your "Photos", "Videos", and "Albums" tabs are empty, you need to the app allow access to your device photos and videos. For instructions, see this article.