1. From the main Presentations screen, tap the right corner '+' or large '+' to display options to start a new Presentation.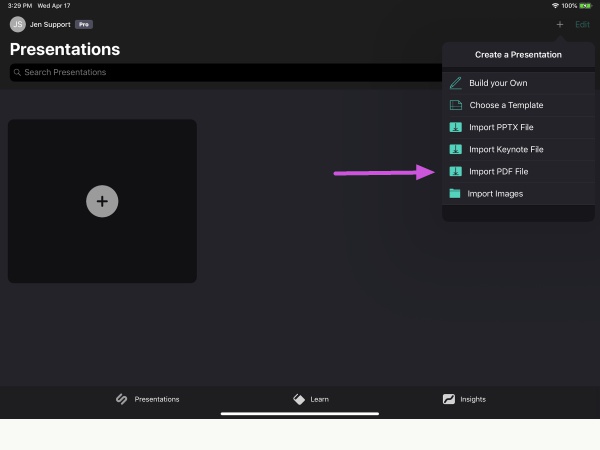 2. Import PDF file 2 options is displayed. Select 'Try Now' button to Drag & Drop. (This option is for split screen).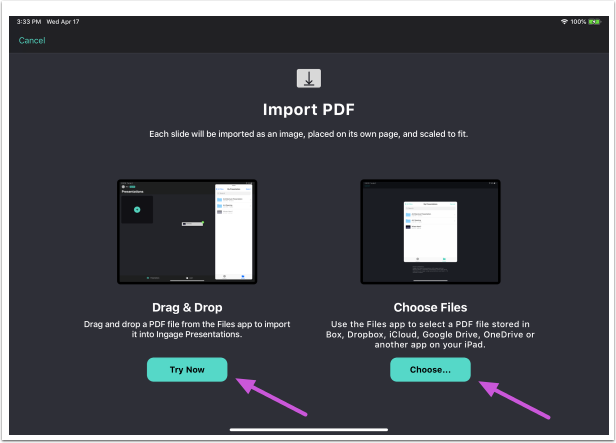 3. Select PDF file and drag and drop onto the page.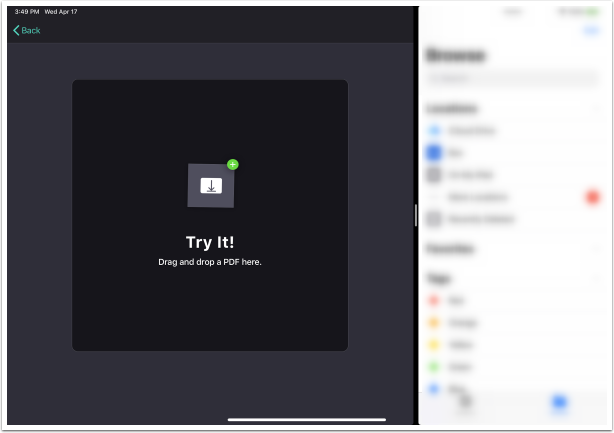 4. Import process will begin.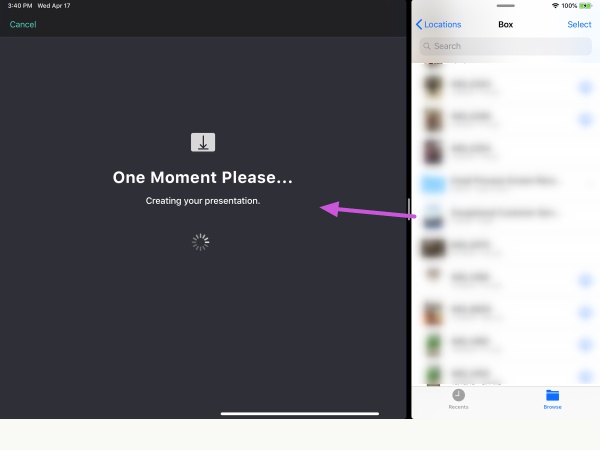 5. Generating you Thumbnails will begin.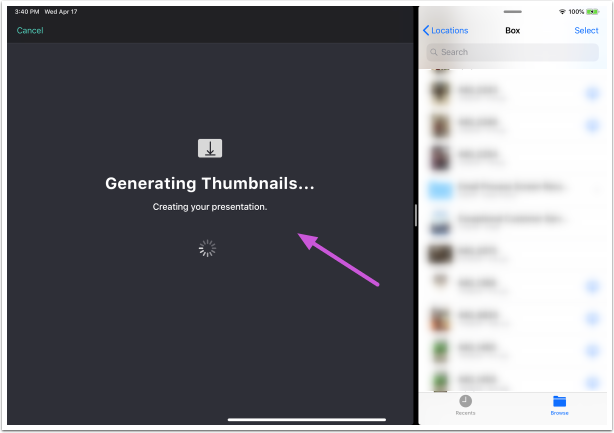 6. Once PDF file import process has beeen completed. Select 'Done' button.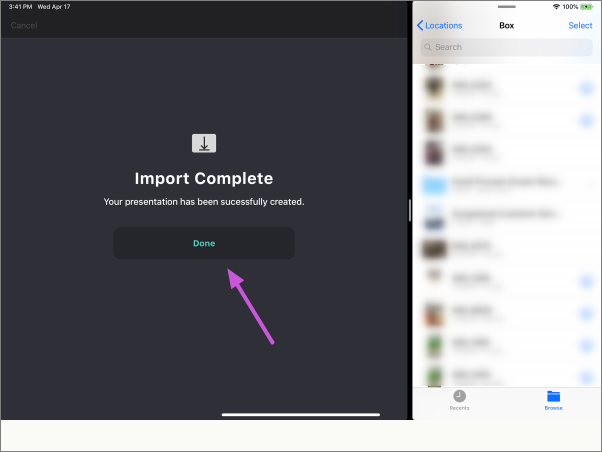 7. Imported PDF file will be displayed in your Presentations library. Select pencil to view pages on your storyboard.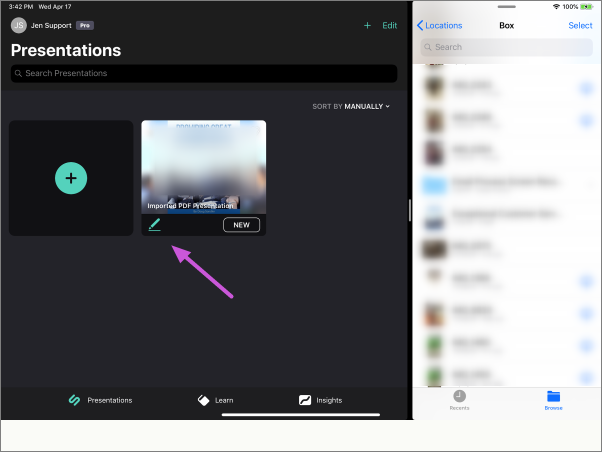 8. All PDF pages will be displayed.