1. On the 'Presentations' screen, tap '
...
'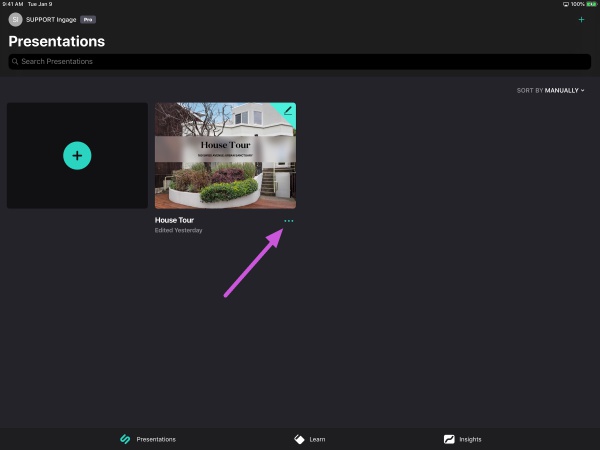 2. Tap the
Duplicate
icon on the edit menu list to create a copy.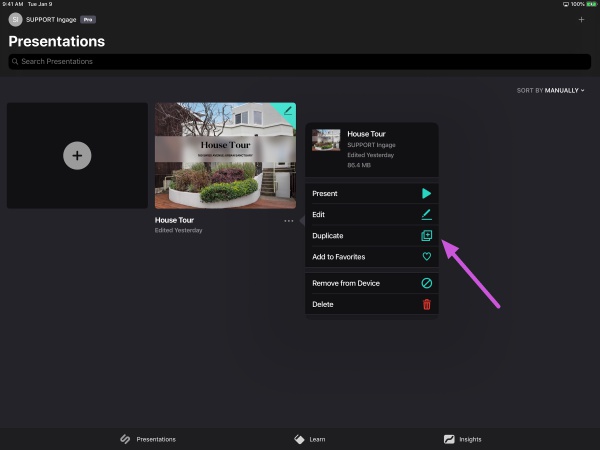 3. You'll see a message
Duplicating Presentation
. A copy of your presentation will appear in library.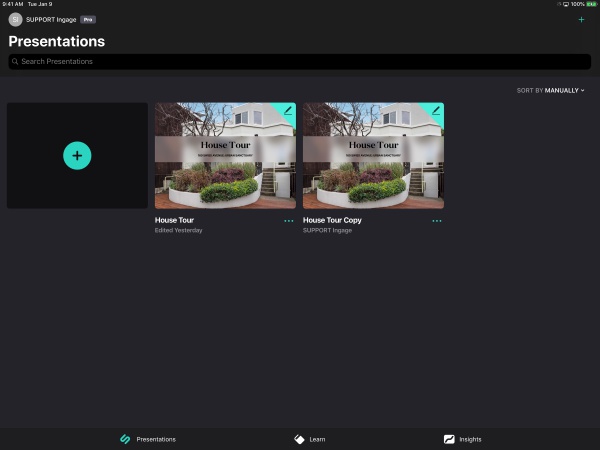 4. Note that the copied presentation will have the word Copy added to the end of its title. Tap the pencil icon under the copied presentation to make any necessary edits.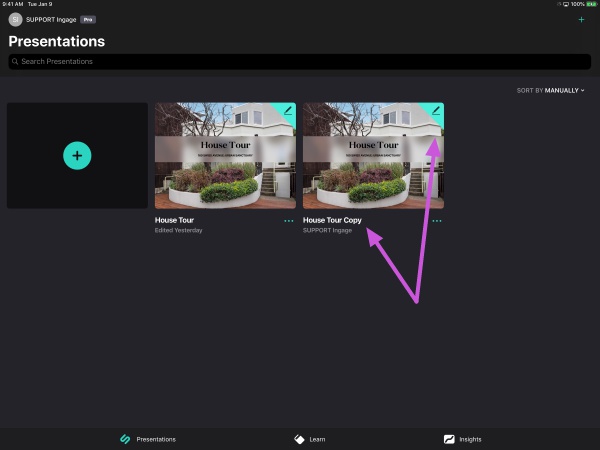 5. Select a page to edit.