It couldn't be easier to add an email signup feature to your Ingage Presentation with our new HTML Page!
Simply:
Pick any signup page you have already created in Mailchimp, Constant Contact, Un-bounce or other platform and copy the public web link.
Add the signup page to your Ingage Presentation by pasting the web link into a new HTML Page.
To learn more about how to use the HTML Page, check out this video: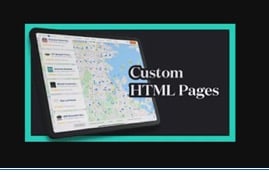 Adding a Mailchimp Signup Page to your Presentation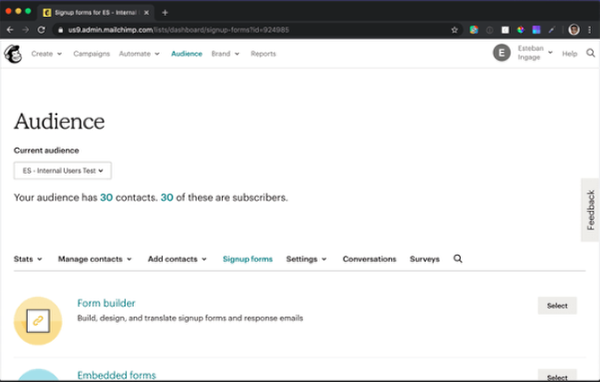 Steps:
In MailChimp , go to your Audience, and navigate to Signup Forms.
Copy the 'Signup form URL' link for your form.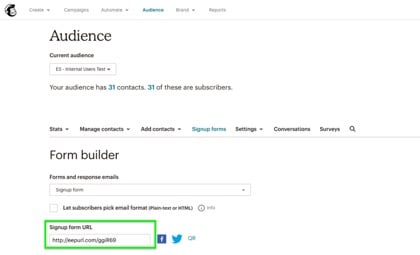 In Ingage Desktop, create a new presentation and add an HTML Page.
Paste the 'Signup from URL' link into the right side panel when configuring the page.