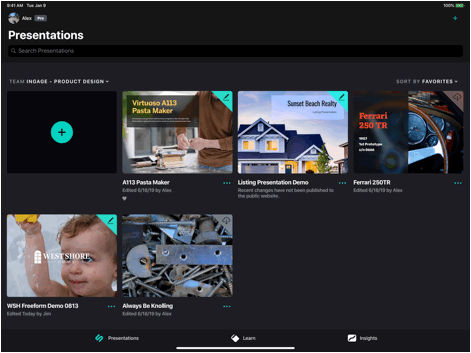 Presentations Library

All presentations you have access to live here.
Create new presentations.
My Presentations contains presentations that you manage and edit.
Team views contain presentations that are managed and edited by you and other members within your company.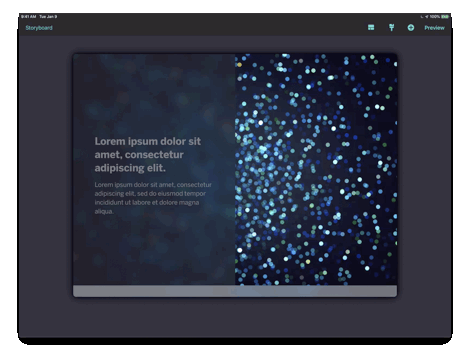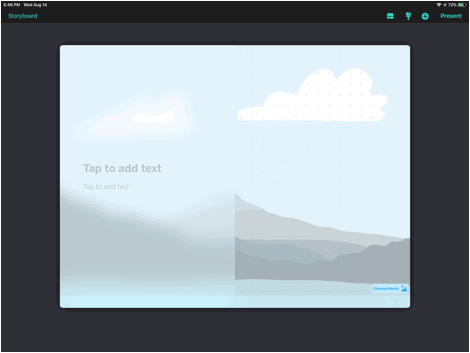 You can tap on placeholder text to add text, or tap on text on to edit it. Text Styling
You can add images or video by tapping the 'mountain' image that appears when you tap on a blank page, or by tapping on the placeholder image. You can edit and replace images or video by tapping directly on them. How to Adjust Images/Videos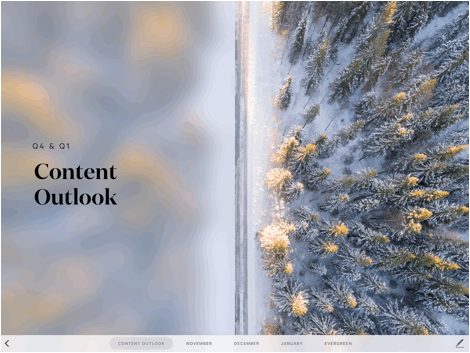 Viewing Presentations

You can view a presentation by tapping on the cover of the presentation in the Library, or while editing by hitting 'Preview' in the top right of the Storyboard or individual page.
To navigate a presentation in Presentation Mode, swipe left anywhere on the screen.
When you are done viewing a presentation, tap the back arrow in the bottom left corner of the presentation to return to where you were.
Depending on how its permissions have been set, you can edit or share a presentation while viewing it.