Note: You can easily download your presentations again after removal in order to view/edit, but you will need an internet connection to do so.
1. From the Presentations library, tap '...' to display edit menu.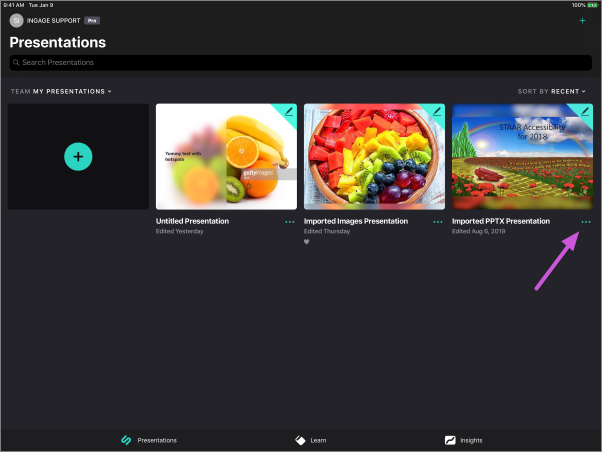 2. Select "Remove Download", from edit menu list.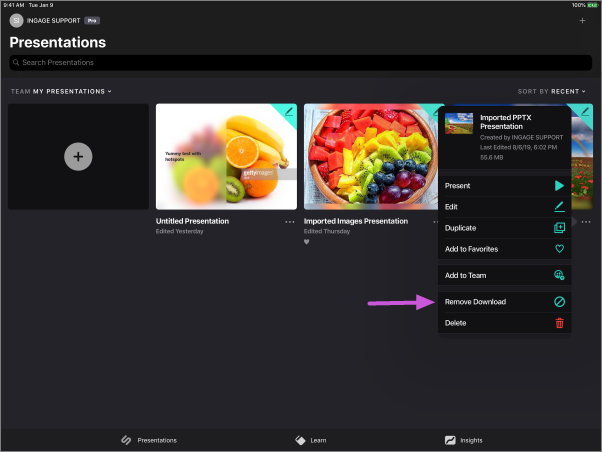 3. Tap to "Remove".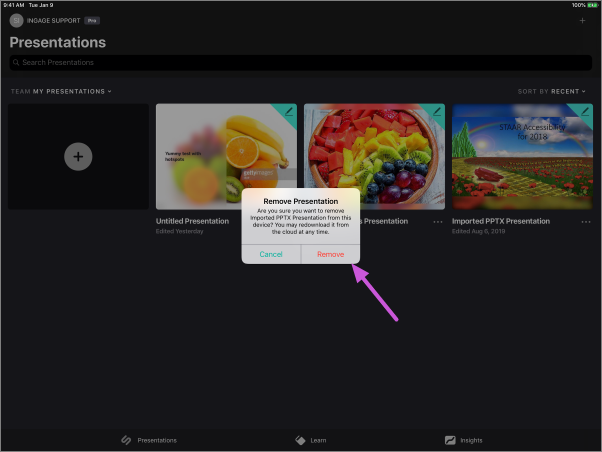 4. The download 'cloud' icon will now appear on the selected Presentation.