There are two ways to lock pages.
First, click on a page thumbnail to select a page in the Storyboard View.
Contextual Menu:

Right-click on the page thumbnail to reveal the contextual menu, and select the"Lock Page" option.
Keyboard shortcut:
Mac:
Lock: Command + L
Unlock: Option + Command + L
Windows:
Lock: Ctrl + L
Unlock: Ctrl + Shift + L
Note: Admins and Creators do not need to unlock a page in order to edit it.
Locking Page: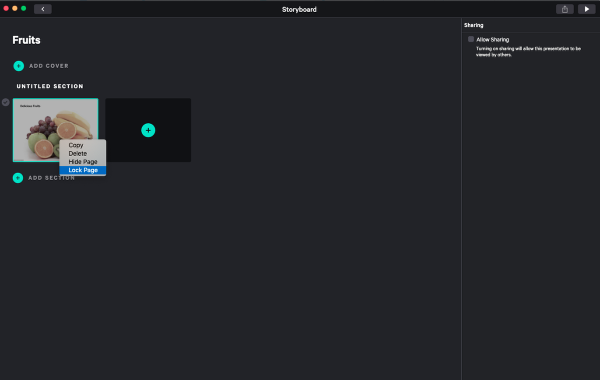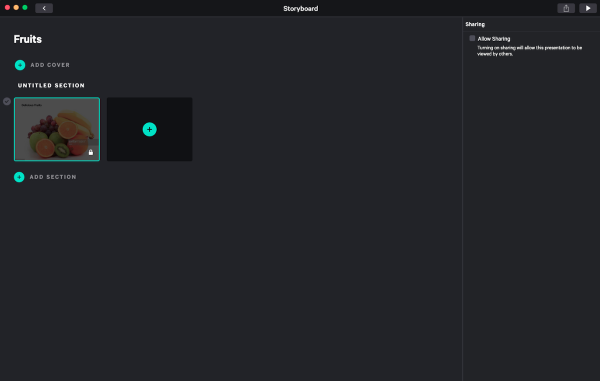 Unlocking Page: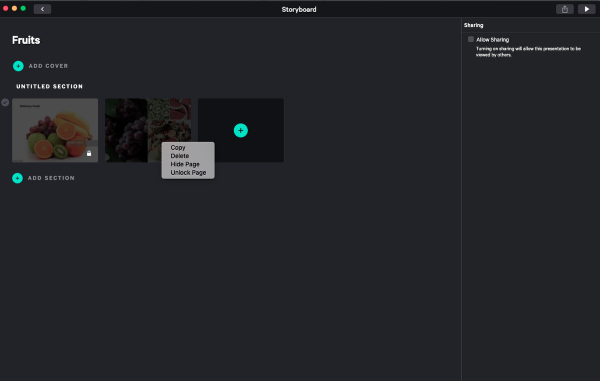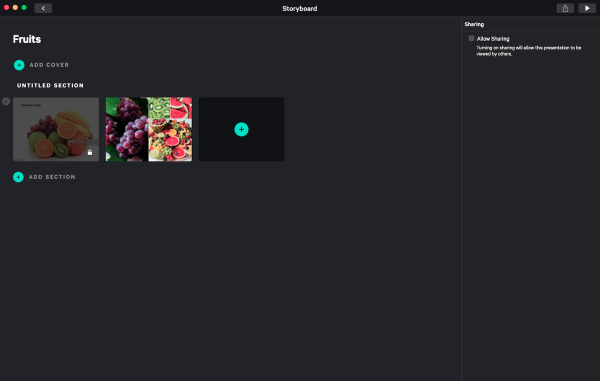 Note: Editors interacting with a presentation with locked pages can access storyboard. An editor can click to edit a locked page to view, but will prevent users from editing. Viewers will not be able to access locked page via storyboard.