Sharing a Web version of your Presentation
Using Ingage Presentation Web Analytics Tags
Using Ingage Presentation Web Analytics Tags
Starting with Ingage Teams 1.11.0 (released April 15, 2020) and Ingage Web 4.4.0 (released April 17, 2020), web views of shared presentations are included in the analytics available in the Teams Console.
Analytics Tags are Web Campaign IDs that allow anyone to add a custom text to the end of a Share Web Link address to track views of presentations shared on the web. Those views are then included in Teams Analytics report under the USER column for web views.
Why is this important? Now we can have one share link but track analytics for unique shares of that URL.
--
When you Share a Web Link or get a Deep Link for your presentation, you can add the Analytics Tag you would like to use.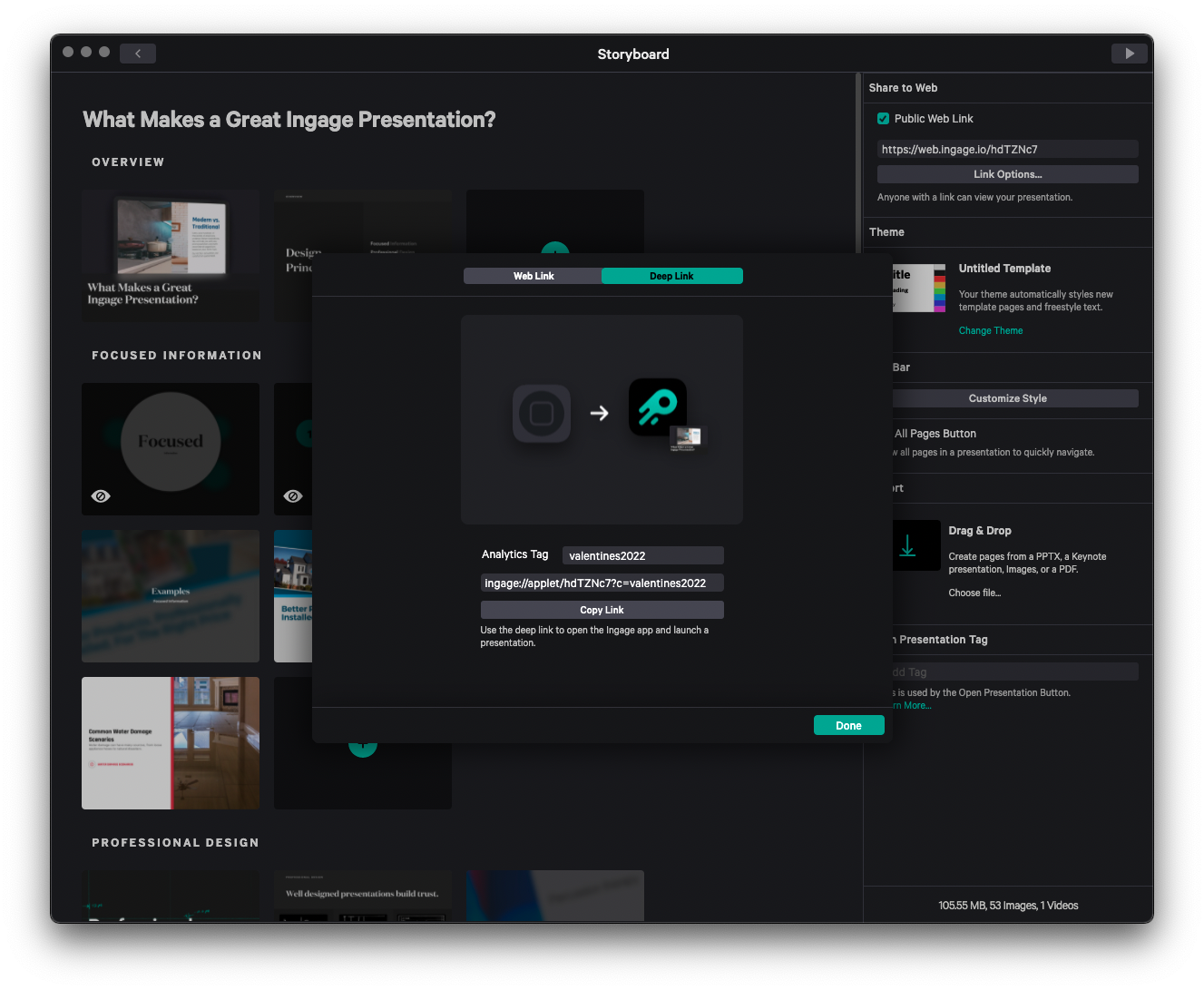 --
You can also manually add the Analytics Tag to your Presentation URLs.
Here is the format required:
?c=SOME_TEXT_OR_NUMBER_OR_A_COMBO
Analytics Tag can only use upper or lower case letters (a-z, A-Z) and numbers (0-9), and hyphen and underscore characters (- _). Other special characters and blank spaces cannot be used. These include, but are not limited to:
$ . + ! * ' ( ) , ; / ? : @ = & " < > # % { } | \ ^ ~ [ ] `
In the Analytics section, here's how Analytics Tag would look like: