Open Ingage Presentations on your Windows computer
In the application menu (3 horizontal lines) in the top left hand corner, select File > Check for Updates...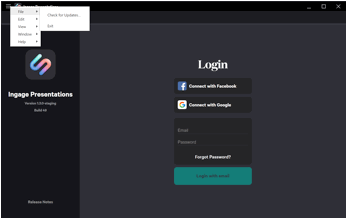 If an update is available, pop up message will be displayed "Update ready to install!"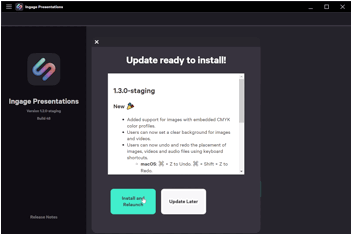 To update, select Install and Relaunch button. Update will begin and Ingage Presentations will relaunch.