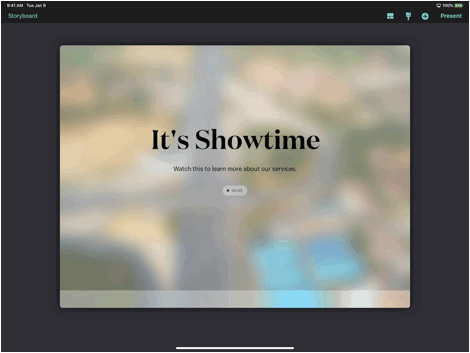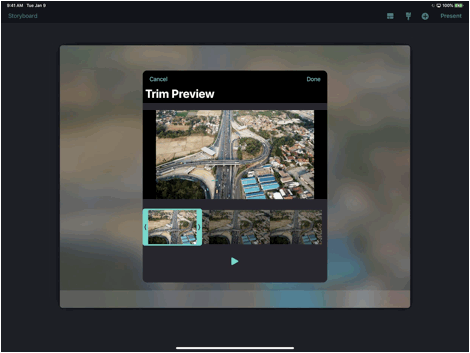 After you choose a video, tap the video, then tap Trim Preview to choose part of the video to play on page. The full video will play when the user taps the 'play' button.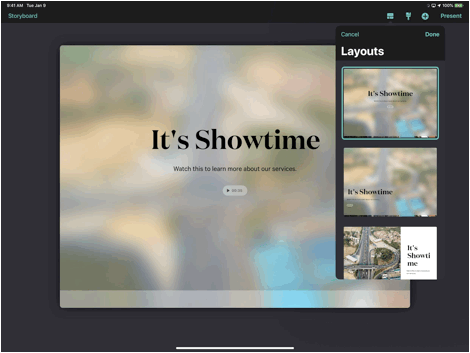 Choose a layout that best suits your needs.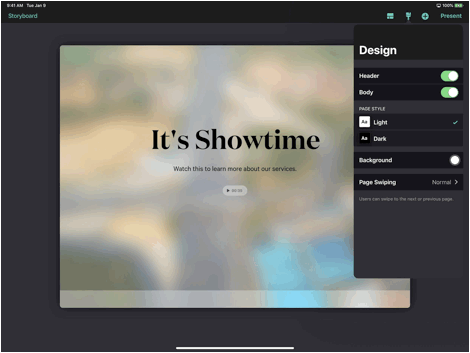 The design panel is available by tapping the 'paintbrush' icon in the page editor.
Choose either a light or dark appearance for the entire page.
Set a background color. In some layouts, the background color will be visible if you crop a video smaller than the entire page. In those cases, choose the 'clear' background option by tapping in the space around the image.
Every Video Page layout has a header and title, which can be turned on and off.