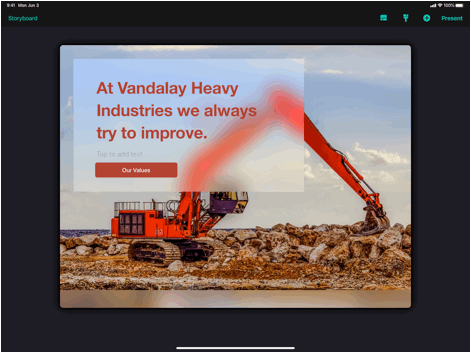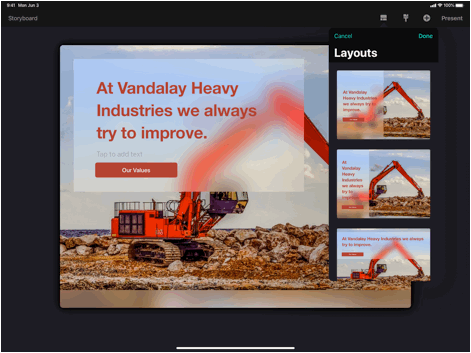 Choose a layout based on how much text you have and the content of your image or video. If you want to only use one text field, the other will automatically hide when you preview or present the page. Drag to reposition the text box.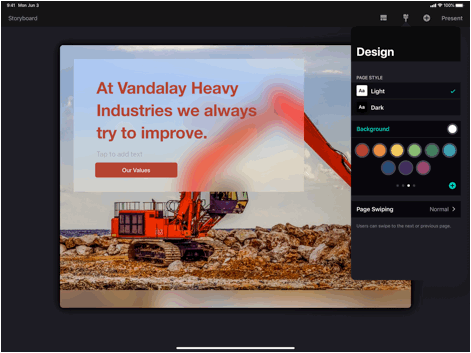 The design panel is available by tapping the 'paintbrush' icon in the page editor.
Choose either a light or dark appearance for the entire page.
Set a background color. The background color will be visible if you crop an image smaller than the entire page. Then choose the "clear" background option by tapping in the space around the image.