The Grid page uses rows or columns to present information in a structured way.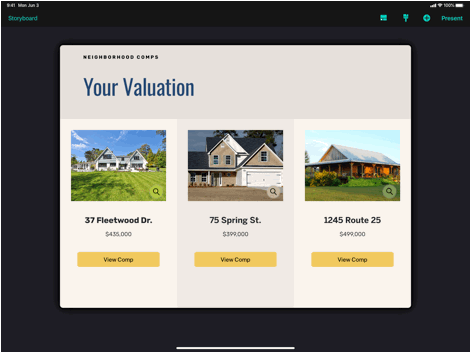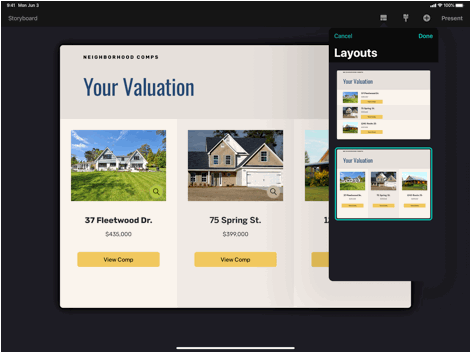 Select either a rows or columns layout.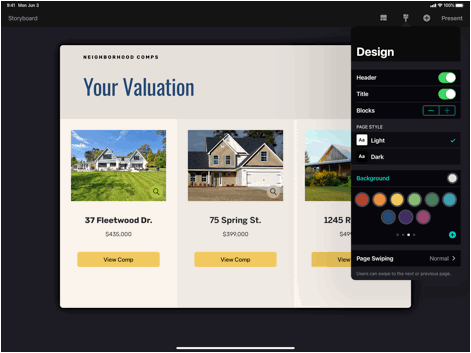 The design panel is available by tapping the 'paintbrush' icon in the page editor.
Choose between 1 and 3 blocks. The images or videos will scale automatically to be just the right size.
Choose either a light or dark appearance for the entire page.
Set a background color.
Every Grid Page layout has a header and title which can be turned on and off.