Tap 'Add Images' the Gallery to open the files on your computer.
Choose up to 6 Images.
Tap Open to add your images to the gallery.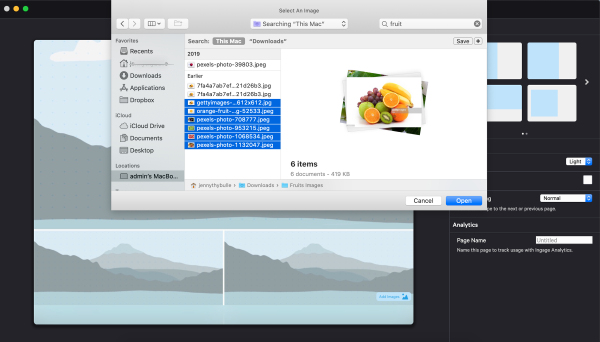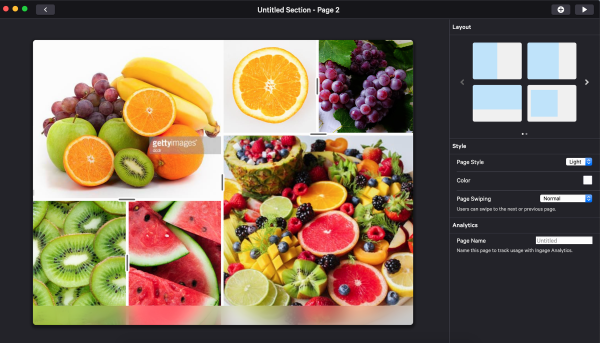 Choose a layout to give the image or text more prominence on the page. Choose the last layout to present one or two images in their original aspect ratio. Drag and drop to rearrange the images on the page.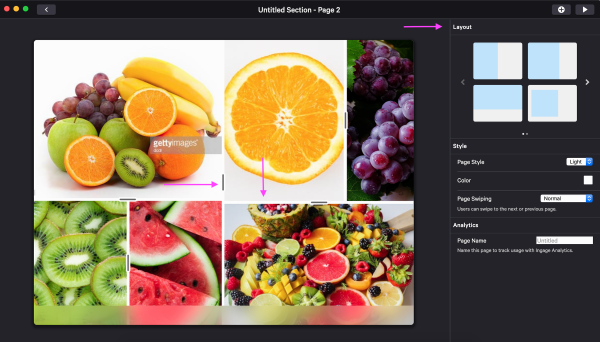 The right hand side design panel is available to select Style:
Page Style: Light or Dark
Color: Choose from color picker
Page Swiping : Normal, Forwards Only, Backwards Only, No Swiping
To replace an image, select image and Replace option will be displayed in the right hand panel.
To Scale or Rotate image(s), simply drag the slider
Choose Background : This will appear if you crop your image smaller than the available space.
Background Options: Blur, Black, White or Clear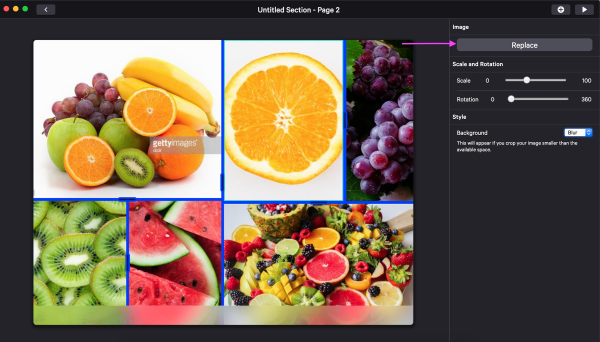 To Delete an image, select image, then right click.
Remove Image button will appear.
Select Button
Image will be removed from page