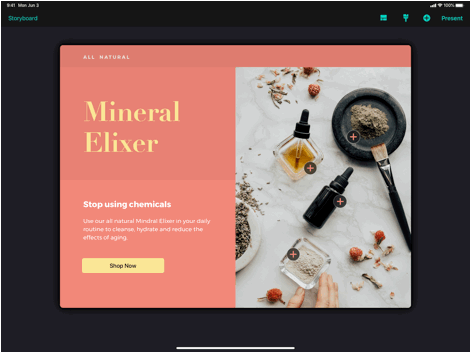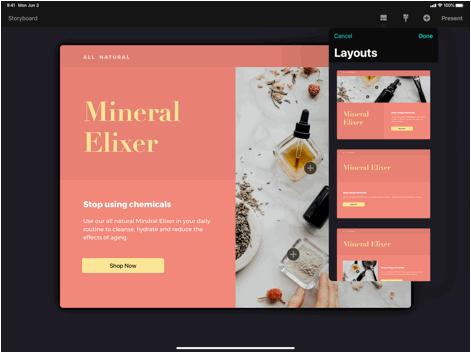 Depending on your content you can choose a layout with an image or video, or one that only uses text. Pick one or two of these layouts and use them throughout your presentation to create rhythm and consistency.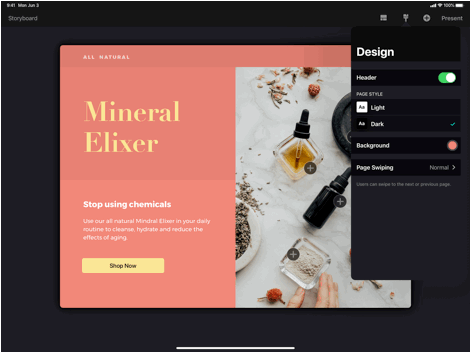 The design panel is available by tapping the 'paintbrush' icon in the page editor.
Choose either a light or dark appearance for the entire page.
Set a background color.
Every Deck Page layout has a header which can be turned on and off.