1. Tap the pencil icon to open the Storyboard view for a presentation.
2. From the Storyboard view, tap the
Disable Web Link
option in the Sharing panel.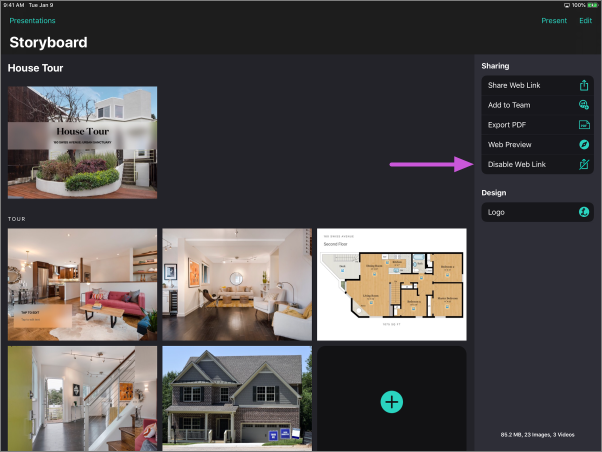 3. The 'Disable Web Link' popup will be displayed.
4. Tap the
Turn Off
button.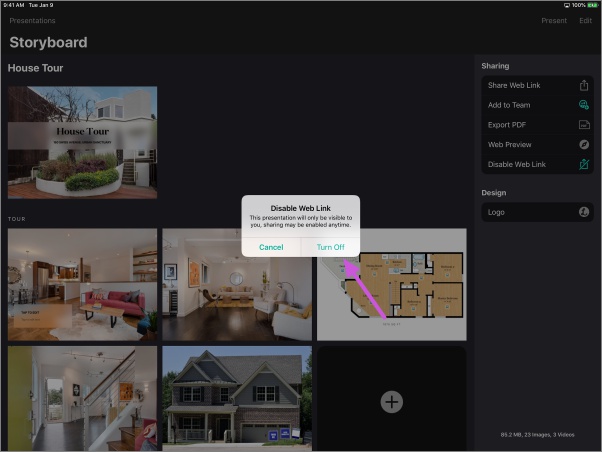 5. Once the web link has been disabled, the
Share Web Link
and
Web Preview
options are also disabled.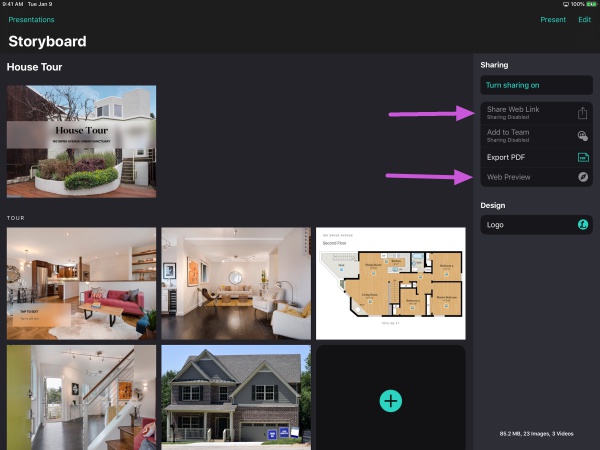 6. The previously-shared link for this presentation will no longer be valid, and users accessing the presentation via web browser will no longer be able to view it. Note: Users that had downloaded the presentation to their iPad in the Ingage Presentations app will continue to have access to that version until they delete it from the Ingage app.
In addition, any users that duplicated your presentation to edit as their own will continue to have access to their copy if that option was enabled on the presentation.
If sharing is turned back on, the previous URL is re-enabled for those using the web browser and any updates will be sent to previous users that had downloaded to their iPad.