1. To share a presentation, choose from the following options:
Option 1: Select the 'pencil' icon to enter the Storyboard view.
Option 2: From your Library, tap the '...' edit icon to the right of the presentation title to display the edit menu options.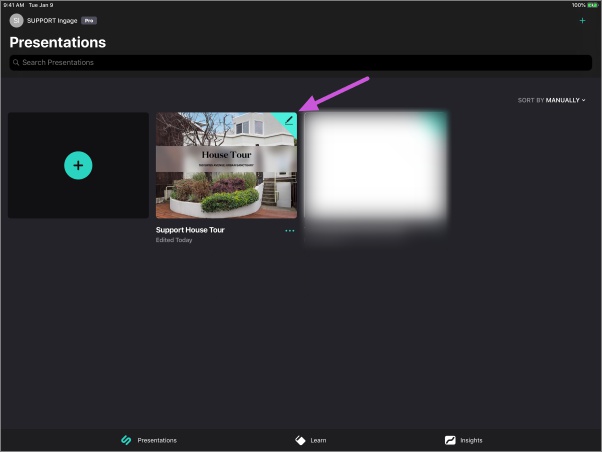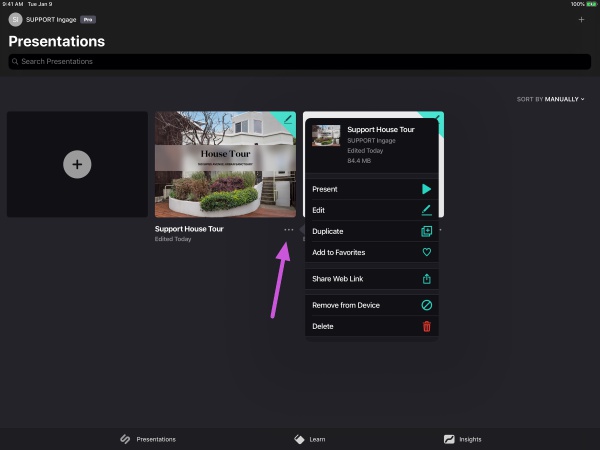 2. Option 1: Once you're in the Storyboard view, Share Web Link is displayed on the Sharing panel to the right.
Option 2: If sharing from the Library, the '...' edit icon to the right of the presentation title menu option from story library will display Share Web Link option.
Note: Share Web Link will only be available for Pro Subscribers. Free users who try to access the link will be prompted to upgrade to Pro account. See Sharing for Free Users.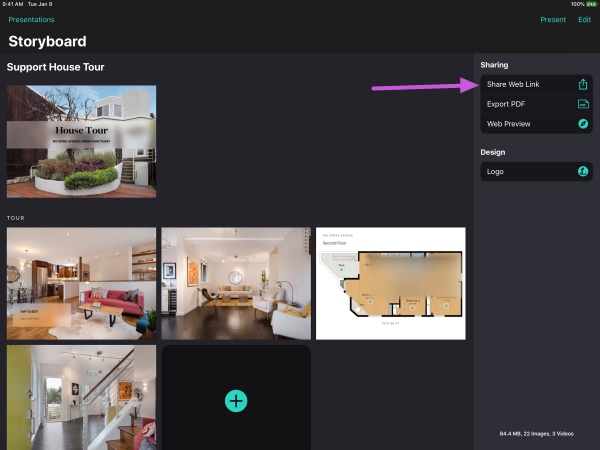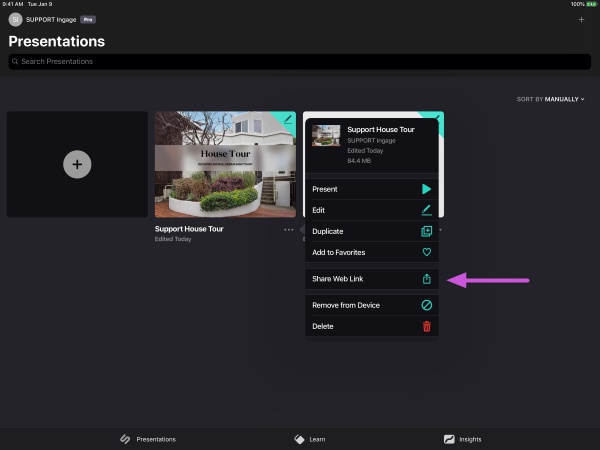 3. If you're sharing from your Storyboard, to preview what the presentation would look like on a Web Browser, select Web Preview from the right-hand sharing panel.
4. Tap the Done button in the top right-hand corner to return to the Storyboard view.
5. From the Sharing panel, select your sharing method: Share your Presentation, Export PDF. Select Share Web Link from Sharing panel.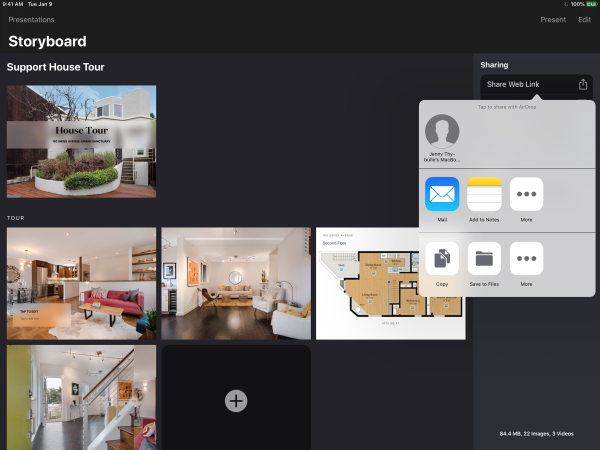 By choosing "Copy", your sharing options expand even further. You can link out to your story from virtually anywhere by including this copied link (eg. a PDF, a Google doc, etc.). Your URL will look similar to this: https://web.ingage.io/MnbqNoH/
Note: If you don't see a certain sharing option...
Sharing options such as Twitter or Facebook will not appear here unless the apps are installed on your iPad and you are logged in. If this is the case and they still don't appear, you may need to enable them in the share window by (1) swiping all the way to the right in the middle row, (2) tapping "More", (3) tapping the toggle next to the missing app, and (3) tapping "Done".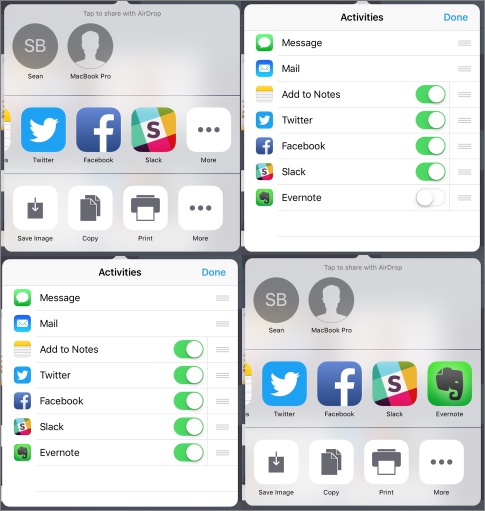 The URL you share will do one of two things:
The URL will take them to a browser-based version of your presentation.