1. Tap the pencil icon to open the Storyboard view for the presentation.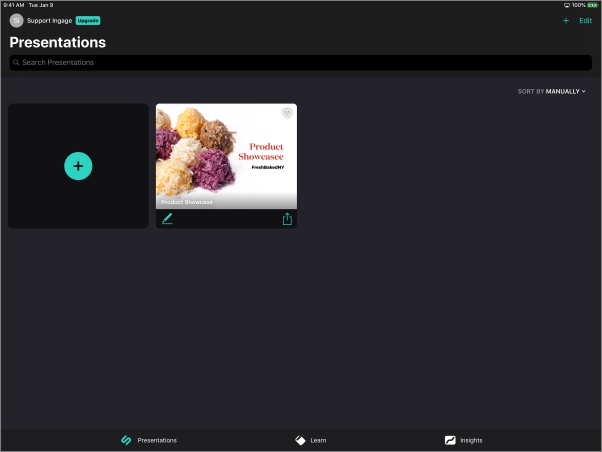 2. Tap the Share your Presentation option in the side panel.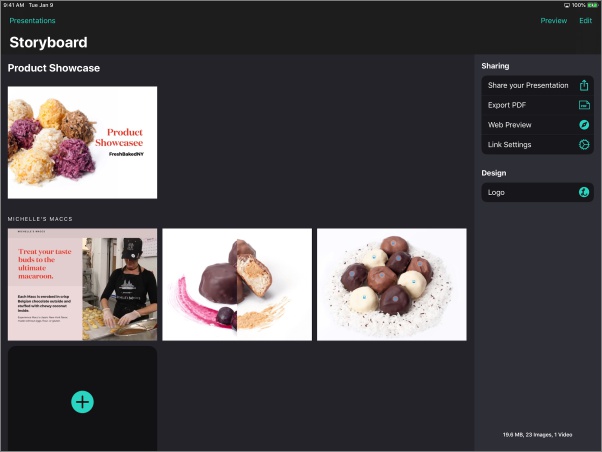 3. The options available for sharing will depend on the apps installed on the iPad. Tap one of the available options to choose a sharing method.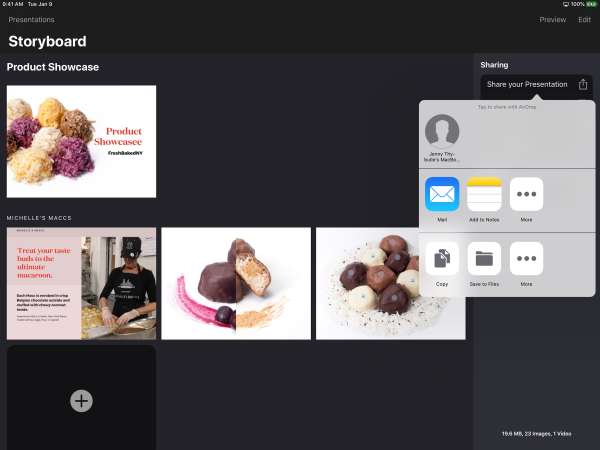 4. The shared link, when opened by the recipient(s), will prompt them to download the Ingage Presentations app in order to view the presentation on their device.
Note: If the recipient attempts to view the link on their iPad or iPhone and has the Ingage Presentations app installed, tapping the URL will take them directly into the Ingage Presentations app on their device and the presentation will download to their Presentations view.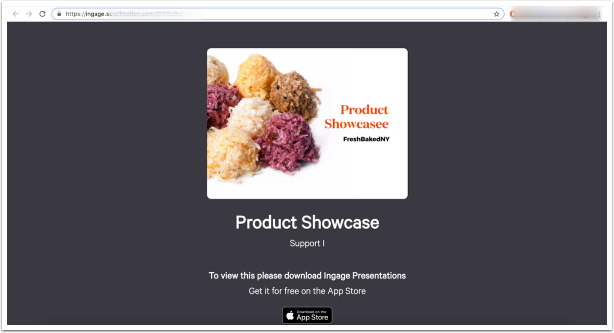 5. Tapping on the Export PDF or Web Preview options, will be prompt the user to subscribe to Ingage Presentations Pro.