Note: If you signed up for Ingage using your Facebook or Google account, you will need to change your password within those apps. The instructions below only apply to those users that signed up for an Ingage account using their email address.
1. From the Presentations Library view, tap your settings icon in the upper left.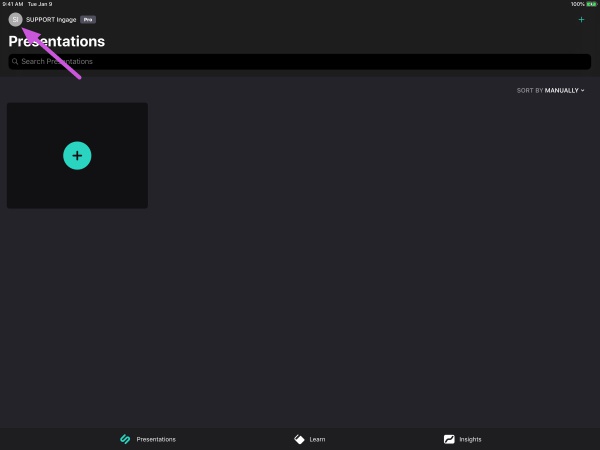 2. On the Settings page select My Account.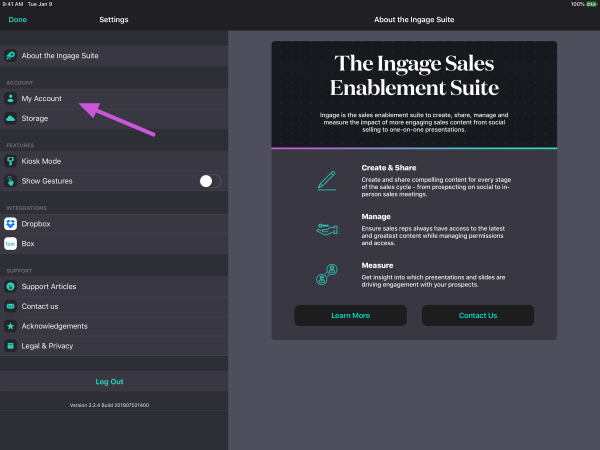 3. On the My Account page, select Change Password.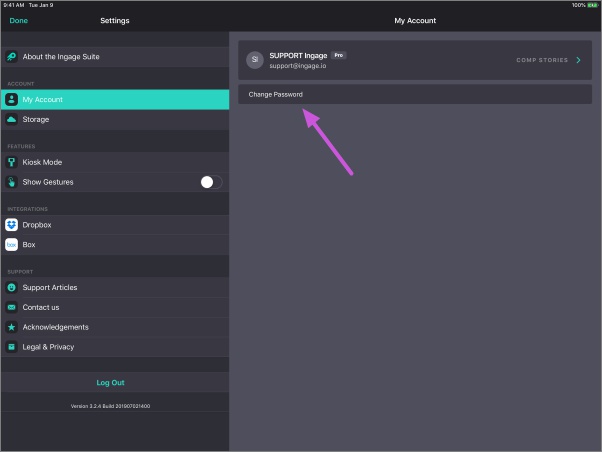 4. Enter your Current password, your New Password twice, then tap Reset.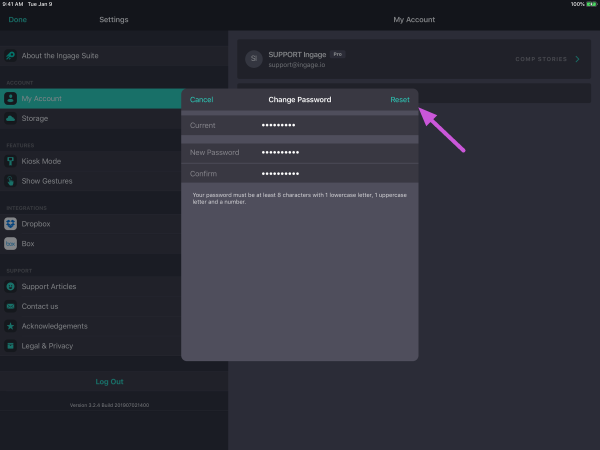 5. A 'Success' message will appear. Tap OK.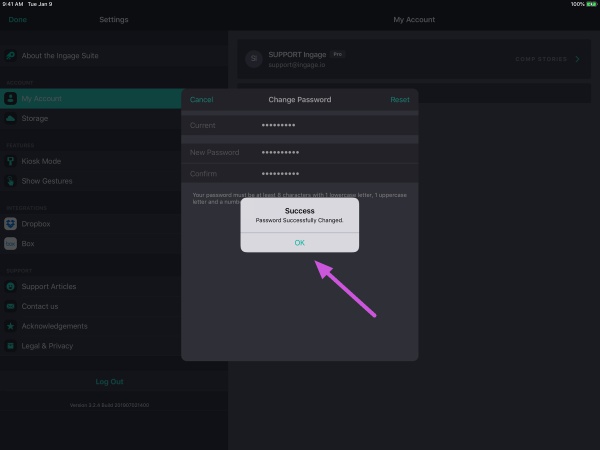 Note: You will receive a confirmation email that your password has been reset.