1. To subscribe to the Pro plan online, go directly to:
2. Register for a new account through Facebook/Google, fill out the form to use your email to register, or login with an existing account.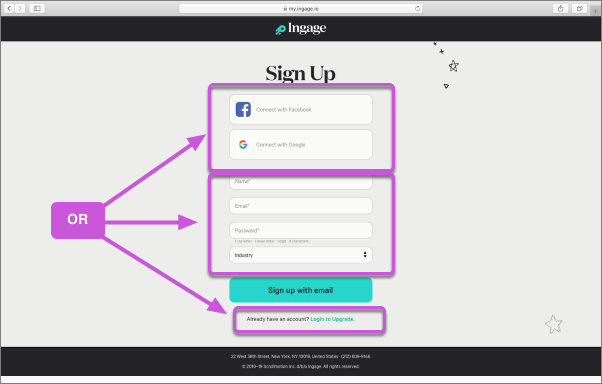 3. You will be prompted with Sign up privacy and License agreement popup message. Check box, then select
Continue
.
4. Fill out your billing info, then scroll down to choose between monthly or yearly plan, then click Purchase.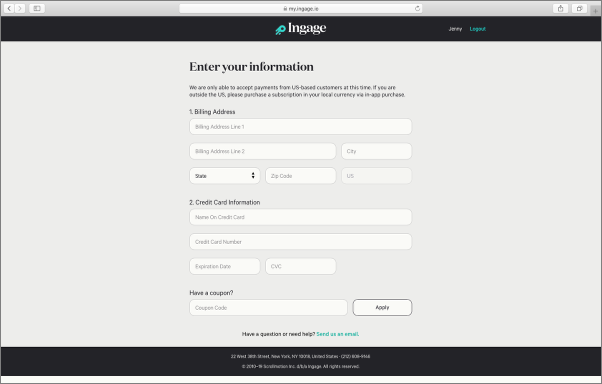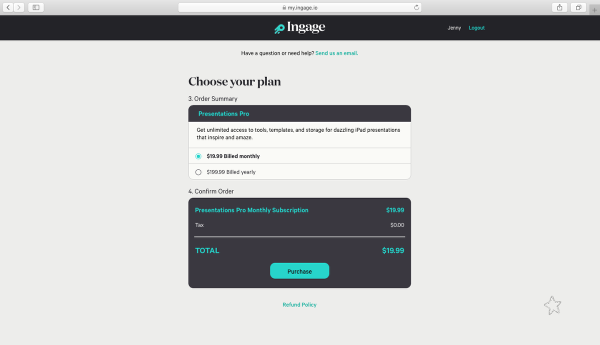 5. A purchase success message will appear.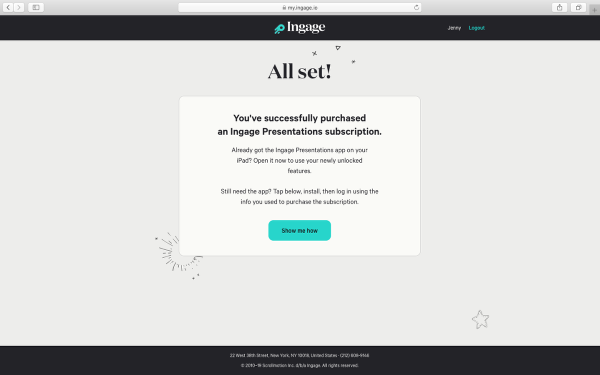 6. Download the Ingage Presentations app to your iPad...
7. Launch the app and tap to Log in.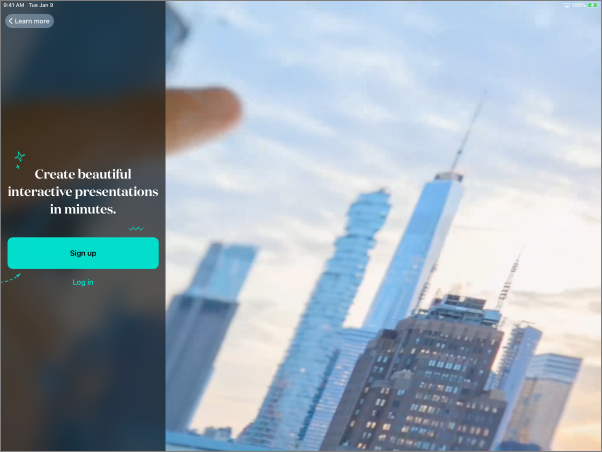 8. Log in using
Connect with Facebook
or
Connect with Google
. Log in using the account Email address, and Password. (This would be the same information used to sign up)