If interested in purchasing the full Ingage suite for access to Presentations, sharing with Teams, and analytics reporting, please schedule a demo or contact our Sales team.
If interested in only purchasing and accessing Presentations, below are the account tiers available within the Ingage Presentations app:
INGAGE PRESENTATIONS

FREE

INGAGE PRESENTATIONS

PRO

Unlimited Presentations Creation
Freestyle Page Type
Keynote File Import
Remove Ingage Branding
PPT, PPTX File Import
Share Presentation as PDF File
Ingage (PNG, JPG) File Import
Presentations Web View
Ingage Branding
---
1. To subscribe to the Pro plan, tap the Upgrade button from the Presentations view.
2. Tap to select monthly or annual payment.
3. If you are not already logged in, you will be asked to sign in to the iTunes Store. Then tap OK.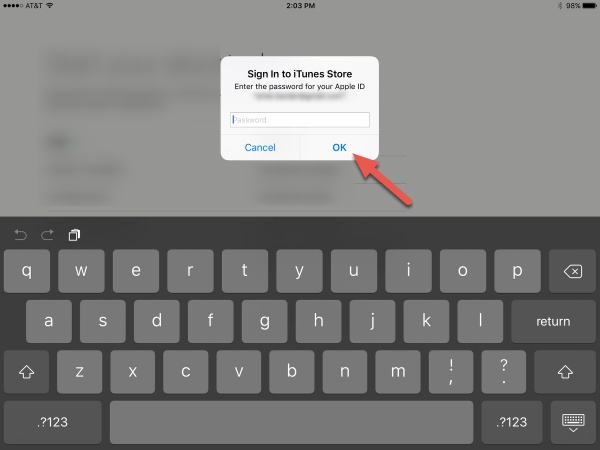 4. Tap to Continue after reading the subscription terms.
5. Tap OK to confirm your purchase.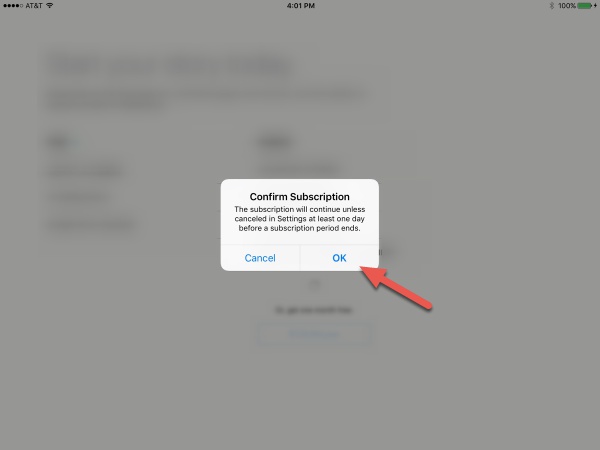 6. Choose whether you would like to share some basic info with us.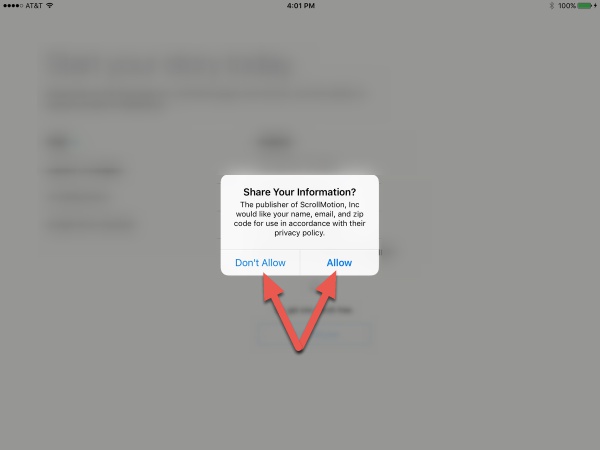 7. A success message will appear. Tap OK.