1. To install Ingage Presentations for Desktop version on your Windows PC, goto the following link:
2. Scroll down until you see "Ingage Presentations (Desktop). Select "Download for Windows".
3. Locate the Presentations.zip file in your downloads folder, then double-click it to unzip.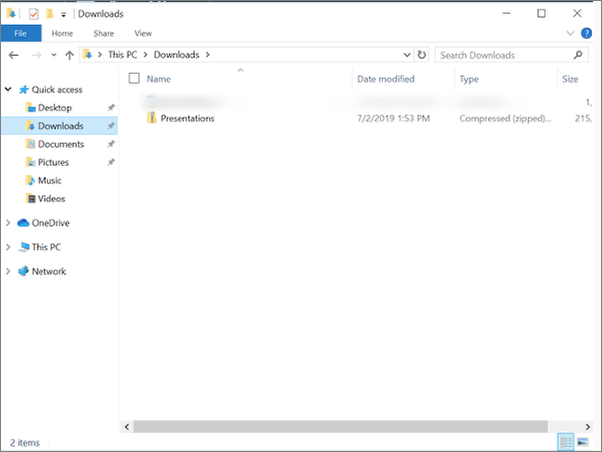 4. Double-click on "Ingage Setup" file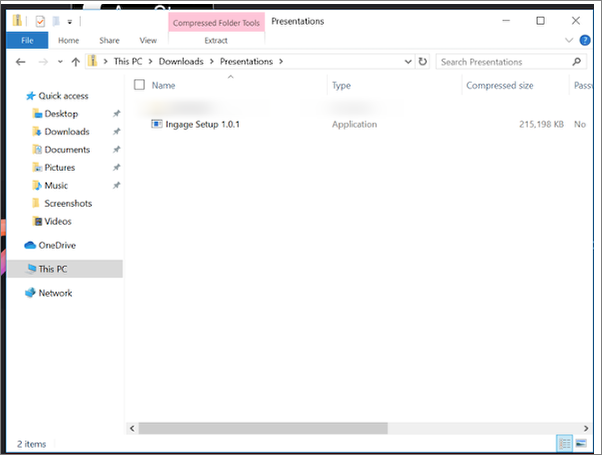 5. The "Compressed (zipped) Folders" dialog box will be presented. Select "Extract all" option.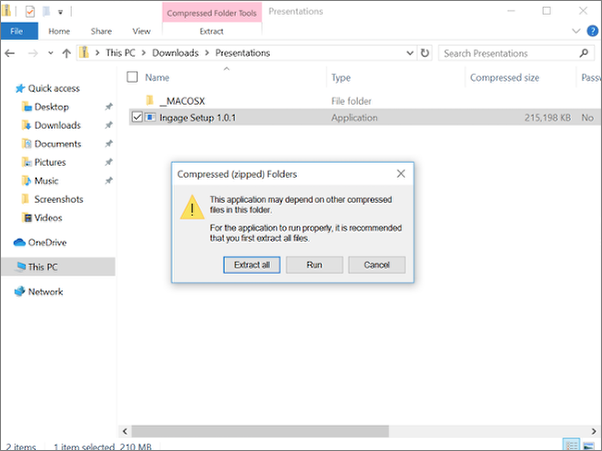 6. The Extract Compressed (zipped) Folders dialog box will be presented. Select Extract.
7. Presentations folder will be displayed. Double-click to open.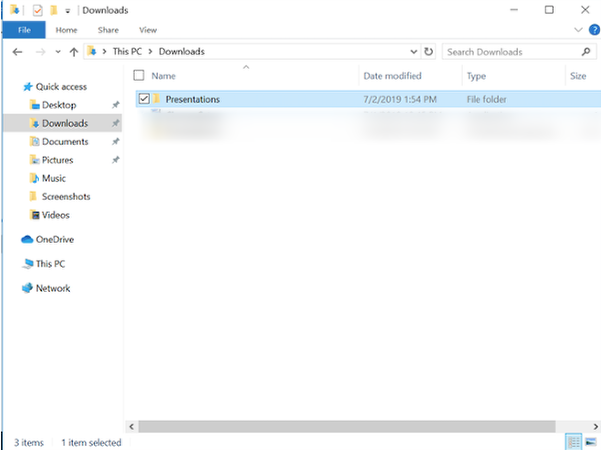 8. You will be prompted with "Windows protected..." message. Click on "More Info" link.
Note: This dialog is presented as part of the Windows security system. The message indicates that Microsoft is not familiar with the application being run. This is intended to intervene if a site or application has been identified as malicious but also in this case when the application is unknown to Microsoft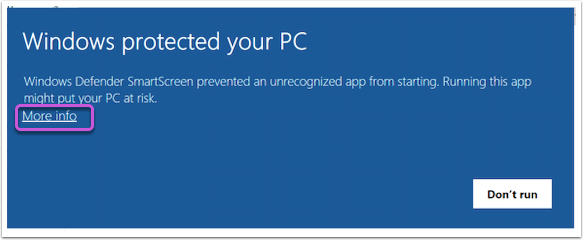 9. This will bring you to another prompt. Select "Run anyway" button.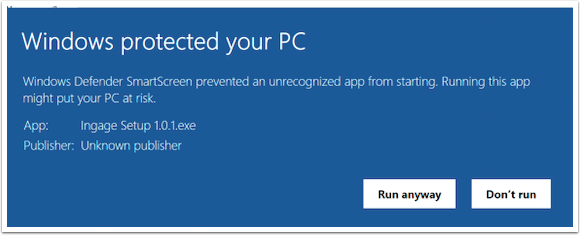 10. Ingage Setup will begin to install.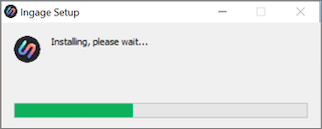 11. Login page will be displayed. Enter your Email and Password. Then click "Login with email" to continue.