You can now filter Analytic Reports for your Company.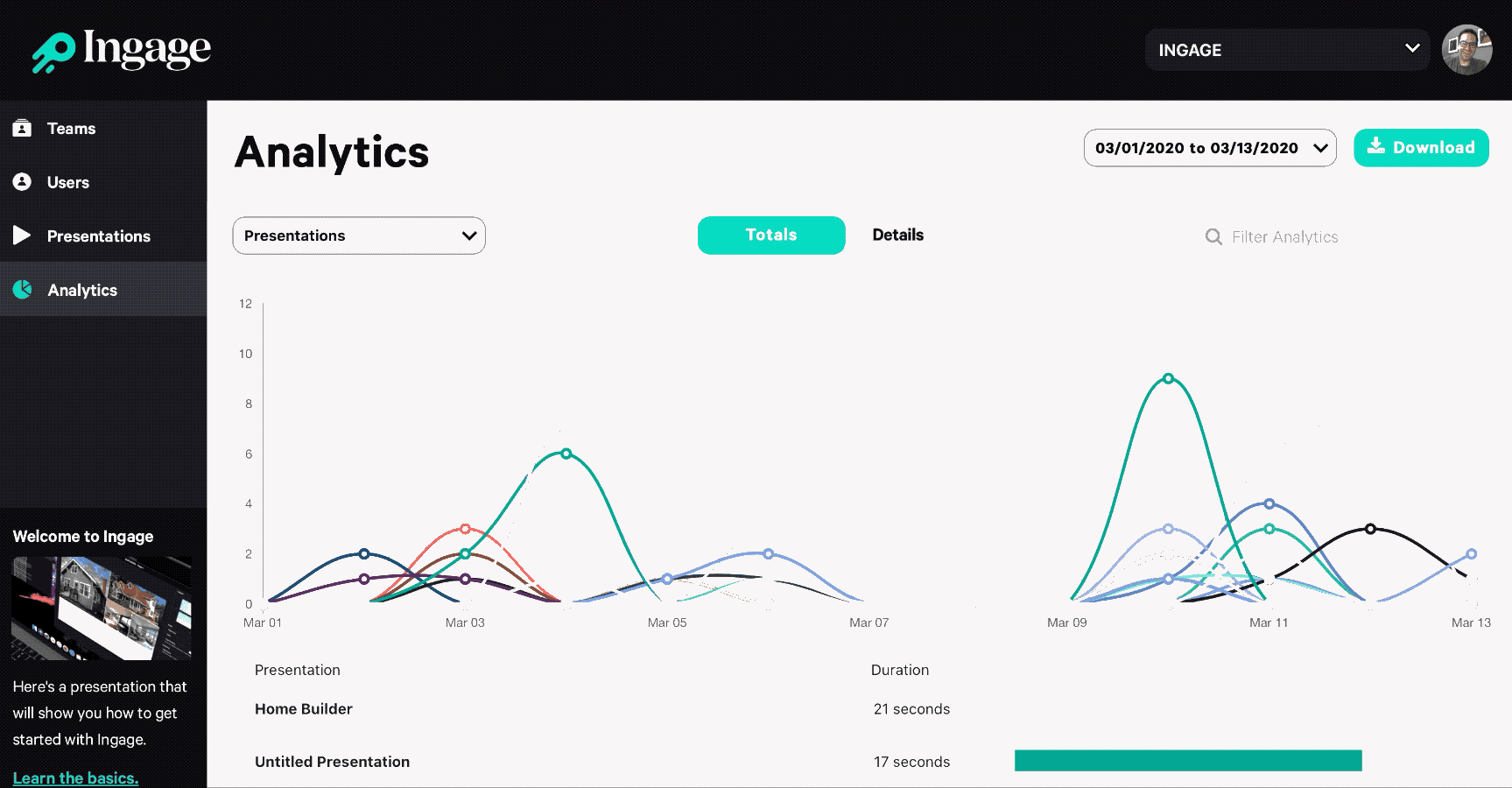 Steps:
Simply navigate to the Analytics section in the Teams Admin Console and generate an analytics report.
Click into the Filter Analytics field.
Depending on your report type, enter a presentation name, section name page name or email to filter the report.
As you type in your filtering criteria, the report will automatically update.
Tip: For any given report, you can filter by each Column Name.