1. Click the + button in the Library view to display a list of options for creating a new presentation.
There are two options available to create a new Presentation on Desktop:
Build Your Own - Create a presentation from scratch
Import PPTX or Images - Import a PPTX file or a series of images.
This article will focus on the Build Your Own option. The following article provides more detail on importing images and PPTX files: How to Import PPTX or Images on Desktop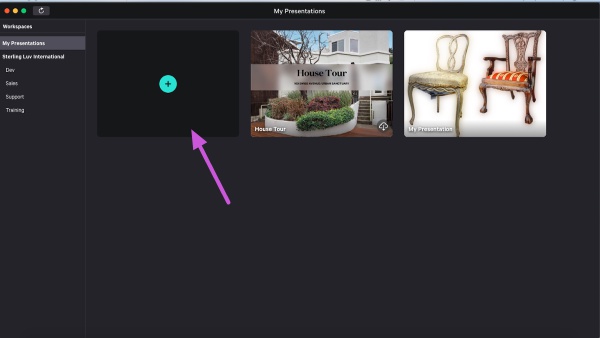 2. Upon selecting the + button, a new Presentation page will be displayed. Click the option to Build your own.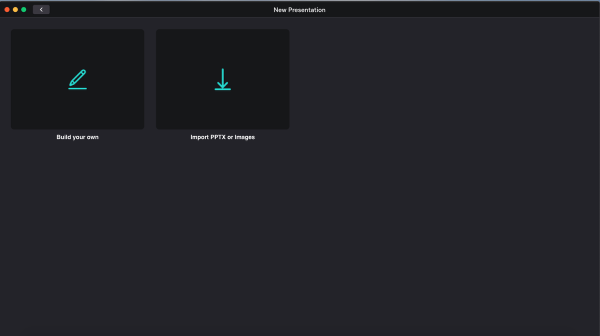 3. A blank Untitled Presentation is created.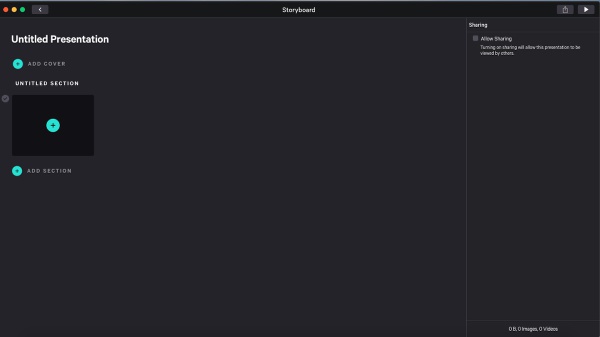 Note: Click the < button in the top left corner to go back to Presentations Library.
Articles in this section