1. To Choose a Template, select from the following options:
Option 1: Tap the large '+' from the Presentations view
Option 2: Tap small '+' in the upper right hand corner
This option gives you a head start by creating slide for you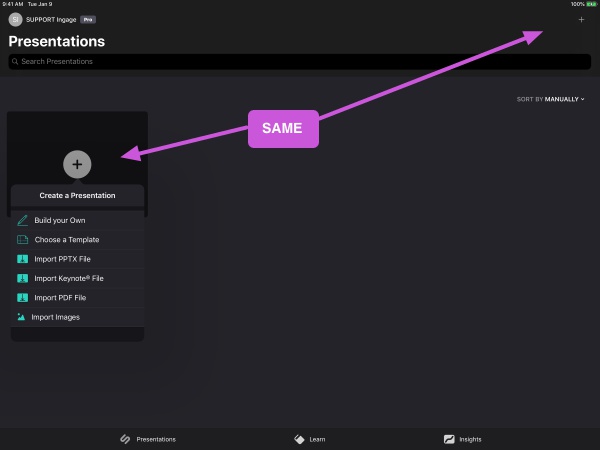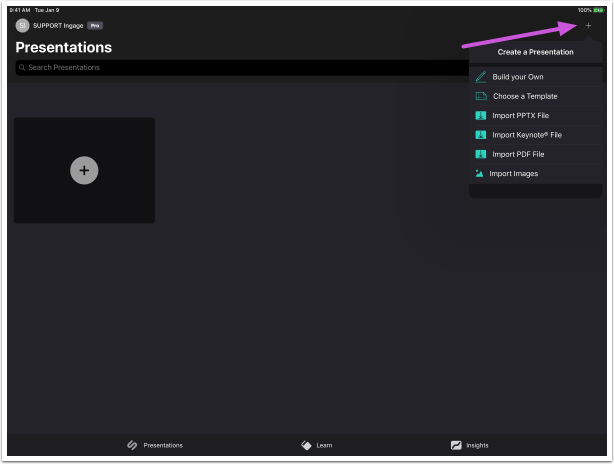 2. Choose a Template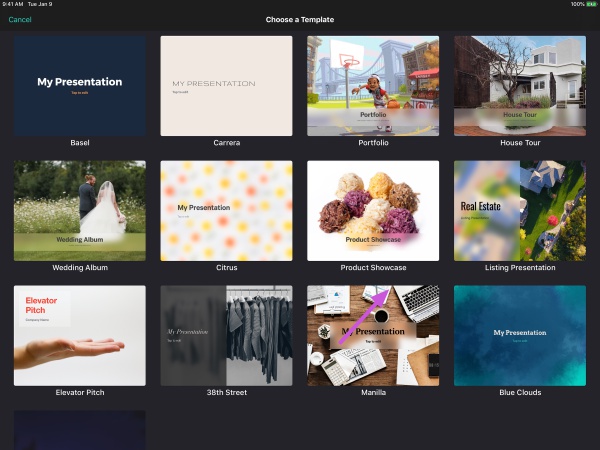 3. Selected template will begin to load template to device.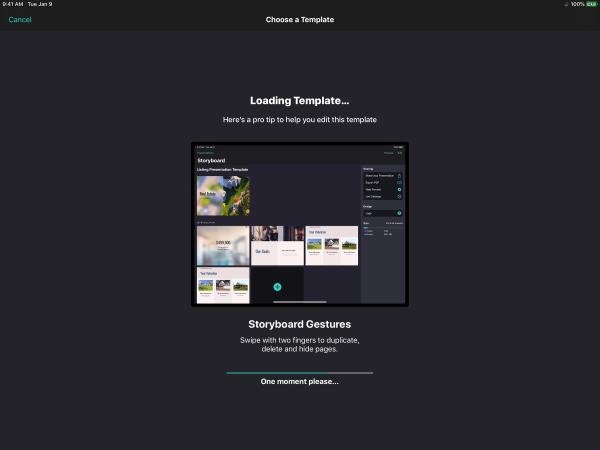 4. Tap Continue button.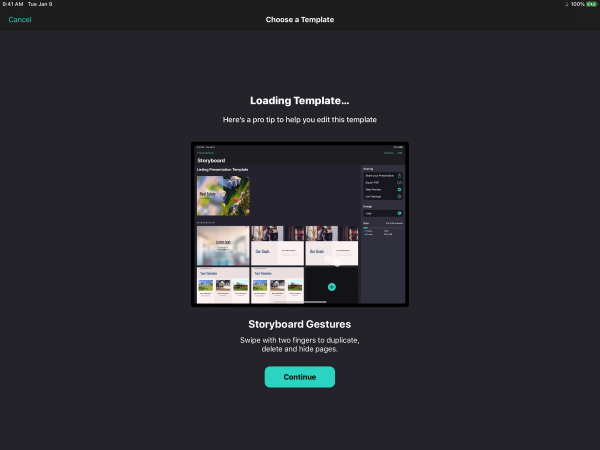 5. Storyboard will displayed selected template. Tap any page to edit.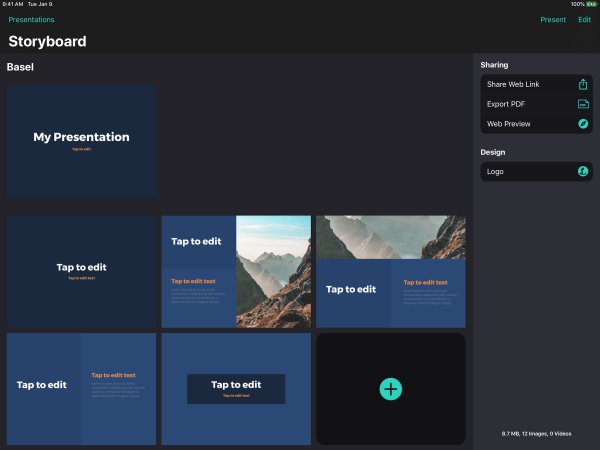 Note: To go back to presentations library select "Presentations" in the top left corner.