1. From the Storyboard, tap the page that you would like to adjust.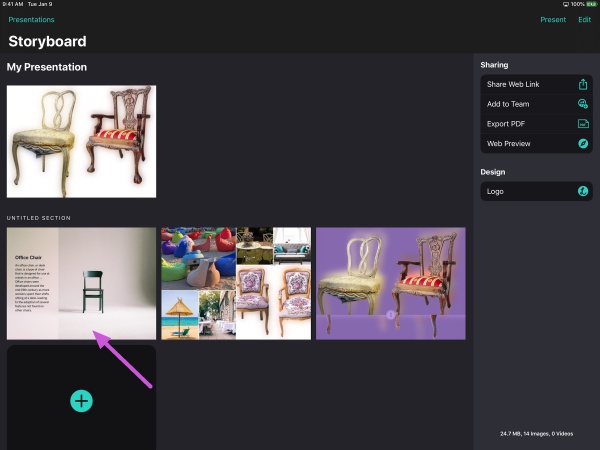 2. Tap on the text area you'd like to adjust.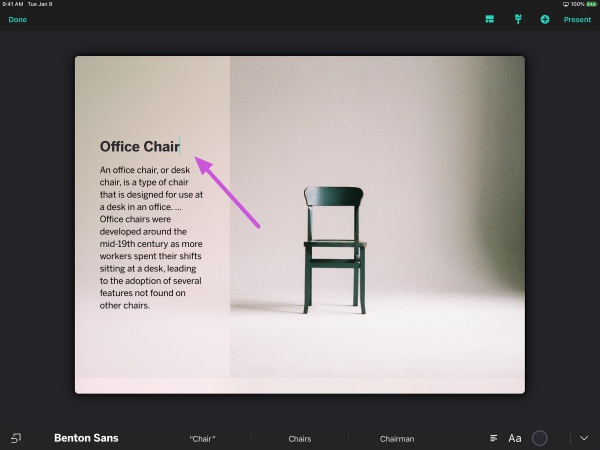 Note: You do not need to select/highlight your text before making your adjustments. Changing the style or size in a text area will adjust the entire text area by default.
3. Tap the "Aa" button on your keyboard.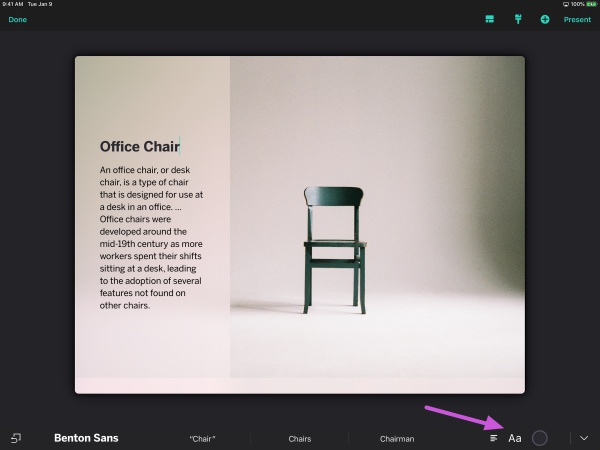 4. Tap to choose from the 4 text styles and 4 text sizes available.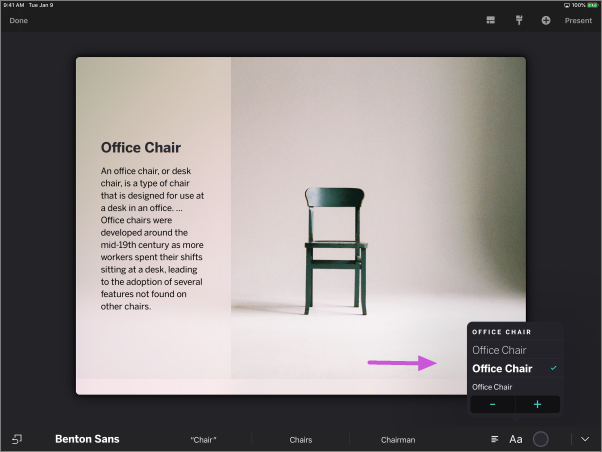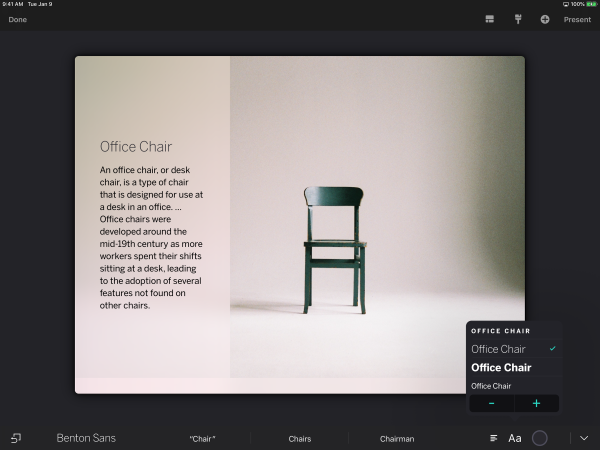 5. To change the color of your text, select the color picker next to 'Aa'. Swipe through until you find the color of your choice.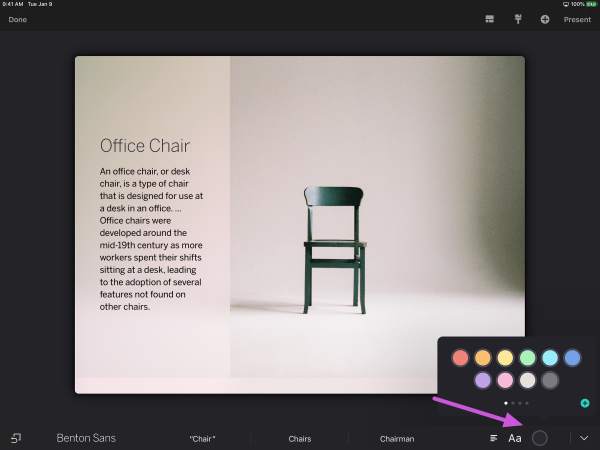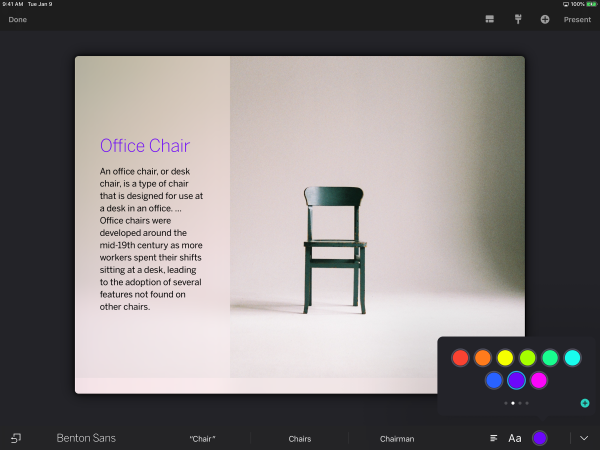 6. To change the font of your text, select 'Benton Sans' and a list of font options will be displayed.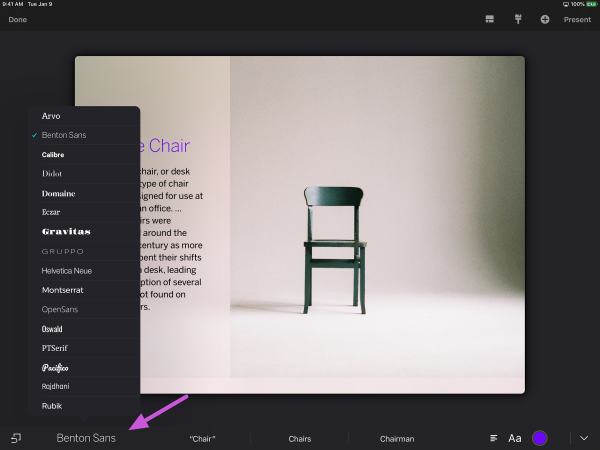 7. Adjust any other text areas, as needed.