1. From the Storyboard, tap the Gallery page to edit.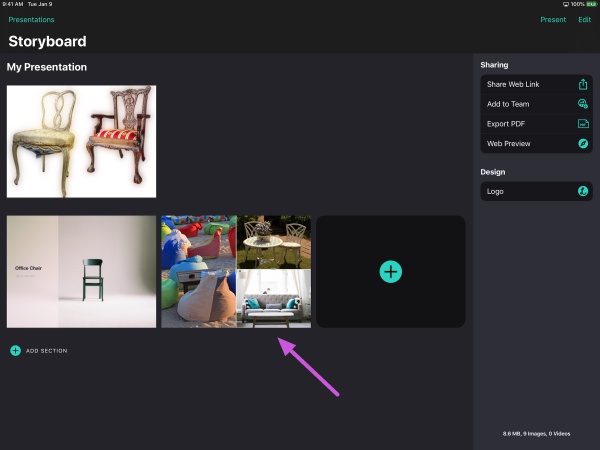 2. Tap
Add Images
media icon to bring up the Media Picker.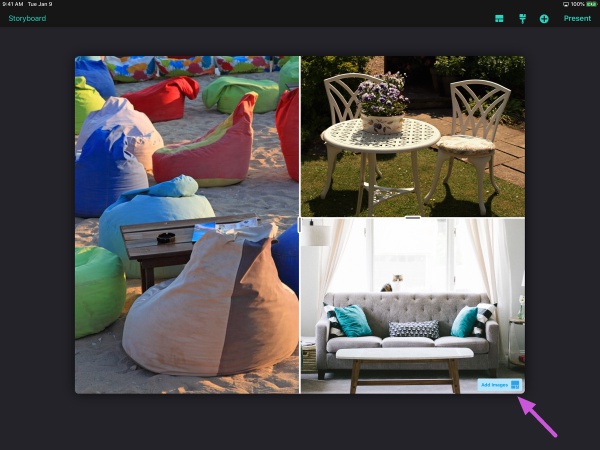 3. The Media Picker will open to make a selection.
Note: You can choose from Free online Photos/Videos, Photos or Album on your device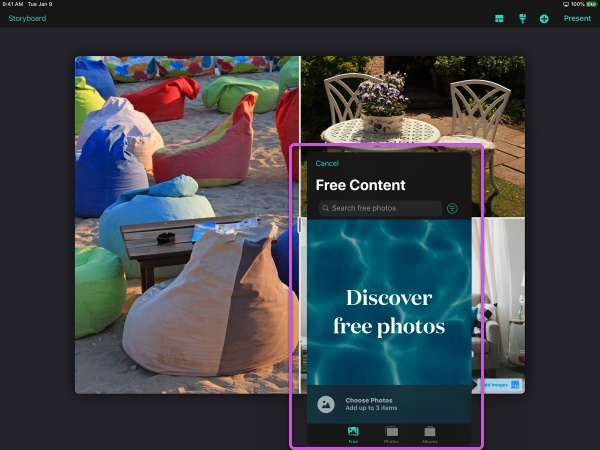 Note: If your "Photos" and "Albums" tabs are empty, you need allow the app to access to your device photos. For instructions, see this article.
4. Upon tapping to a select a new image(s), it is added to the page. Tap
Done
button.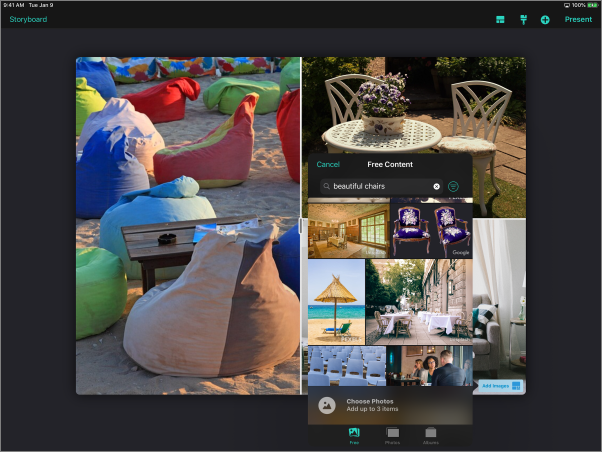 Note: Tapping multiple images will add all of them to the page (up to 6).
5. In the case of Gallery pages with more than one image, you can drag the handle(s) between images to change their aspect ratios.