1. To add your presentation to a 'Team(s)' select "..." to the right of your title to display the edit menu option.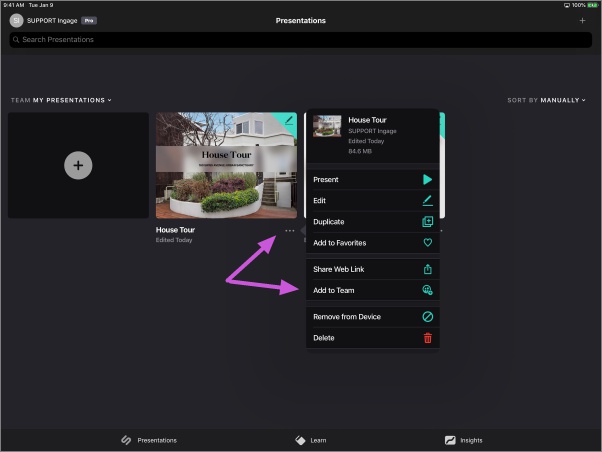 2. Teams popup modal will be displayed.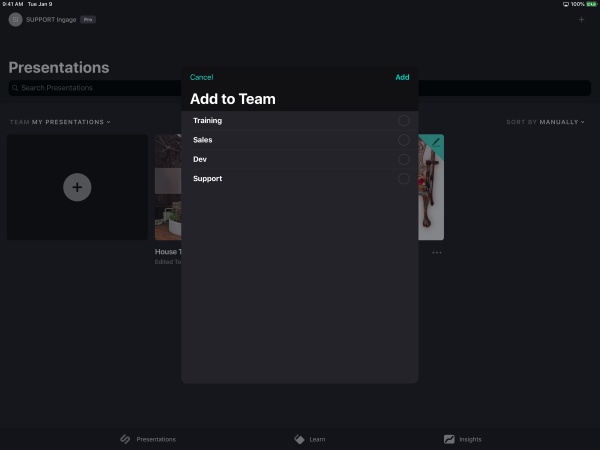 3. Select which 'Team' you would like to add presentation to, then select 'Add'.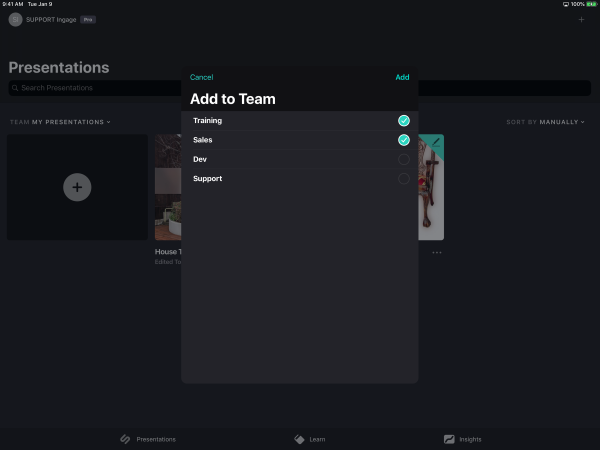 4. Go to the selected 'Team(s)' to verify presentation has been added.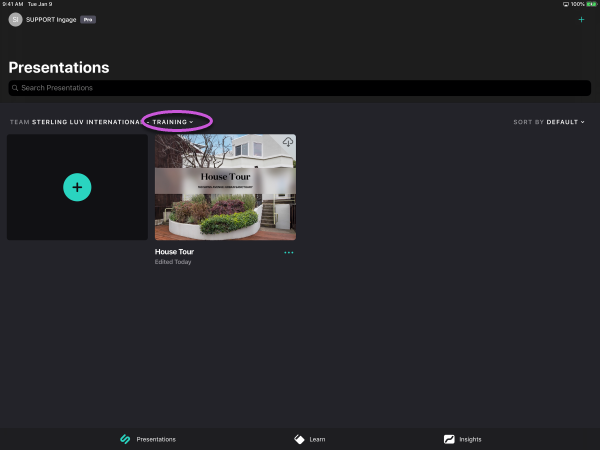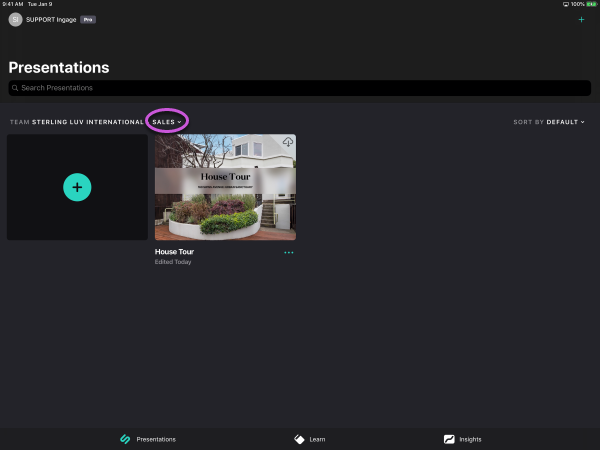 5. Notice 'Team(s)' not selected do not contain shared presentation.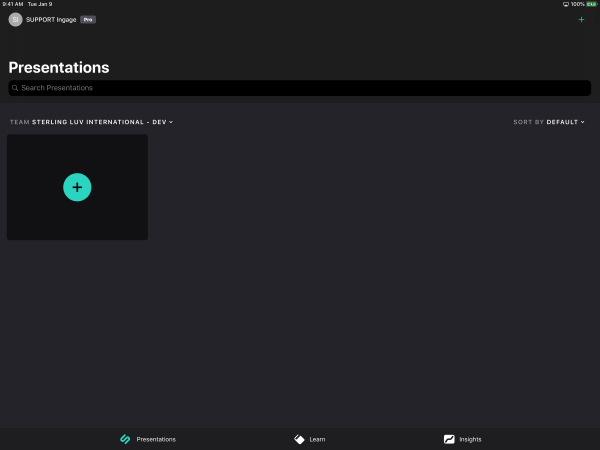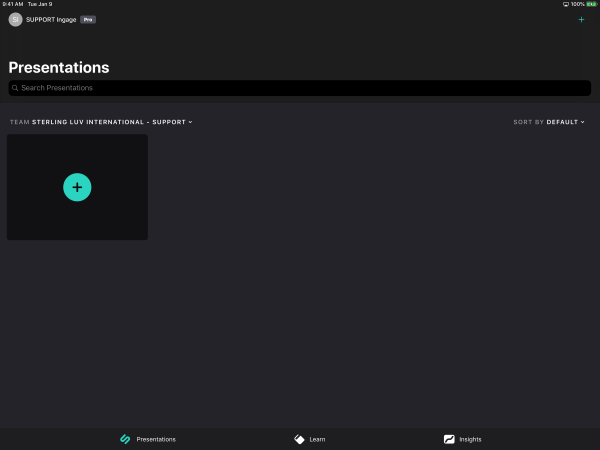 See Related Articles:
Articles in this section