Ingage lets you quickly create a presentation with its professionally designed page templates. There are seven types of pages in Ingage. Each one has different layouts you can use to best fit your content.
Learn more about each of the different page types:
To add a page, from the Storyboard, tap the large '+' button.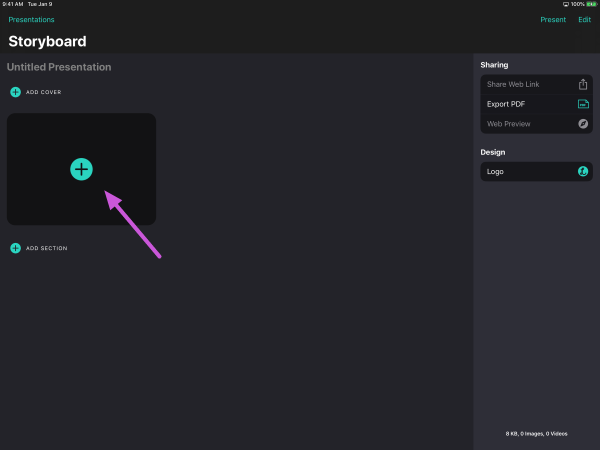 Choose a from the 7 available page types:
Impact page
Deck page
Grid page
Gallery page
Compare page
Scrollmotion page
Video page