1. From the main Presentations screen, tap the pencil icon for the Presentation you would like to edit (or tap "+" to start a new Presentation).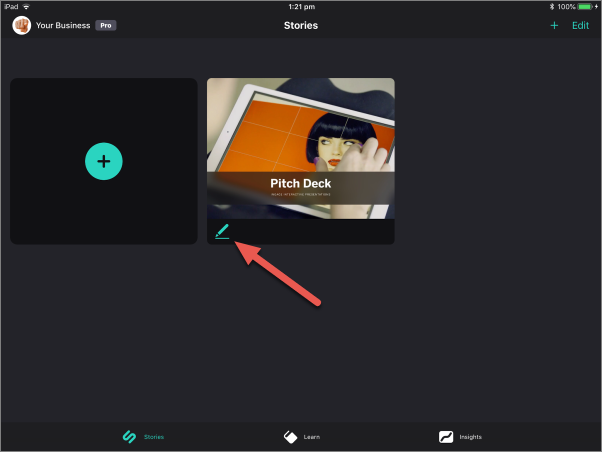 2. From the Storyboard, tap the page you'd like to insert free stock content into (or tap the "+" to select and add a new page).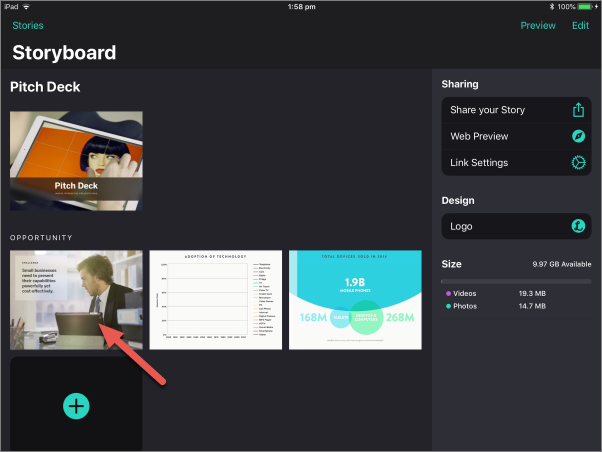 3. Tap anywhere on the image/video area.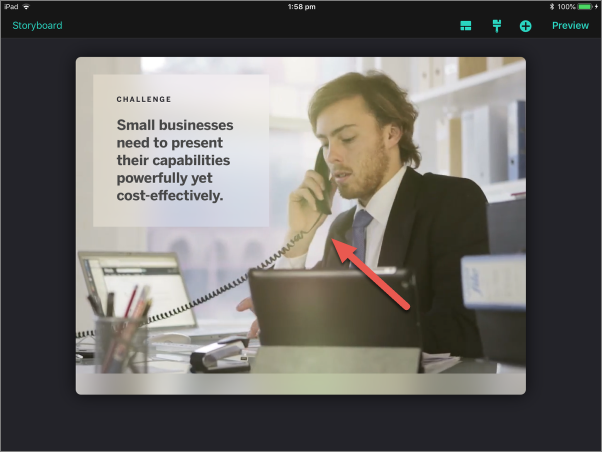 4. If replacing an existing image/video, tap "Replace". For new pages, skip to Step 5.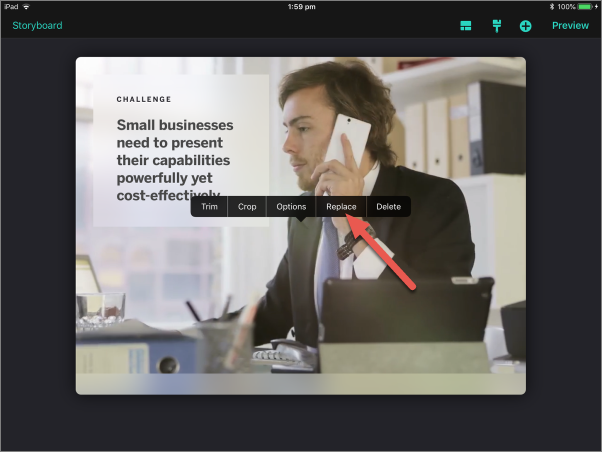 5. Tap to enter the "Free" tab.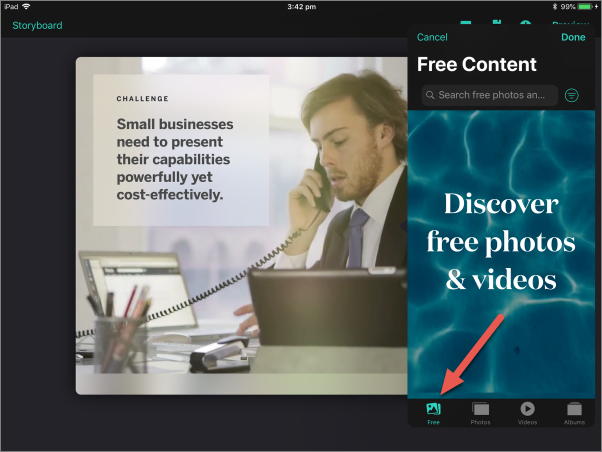 6. Enter a search term and then tap "Search".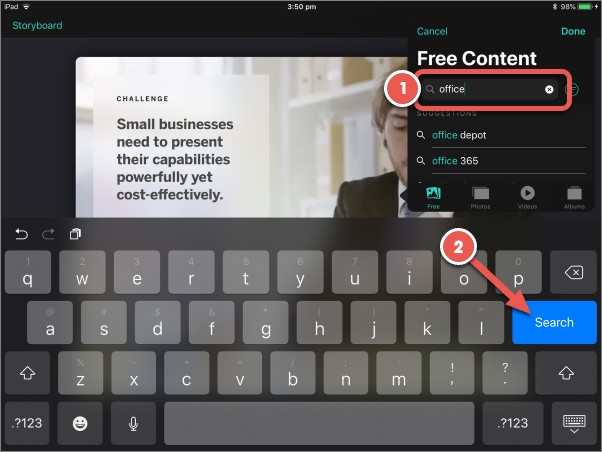 7. Swipe up and down to browse the search results and then tap an image or video to select it.
Videos have a "play" icon over them, while images do not.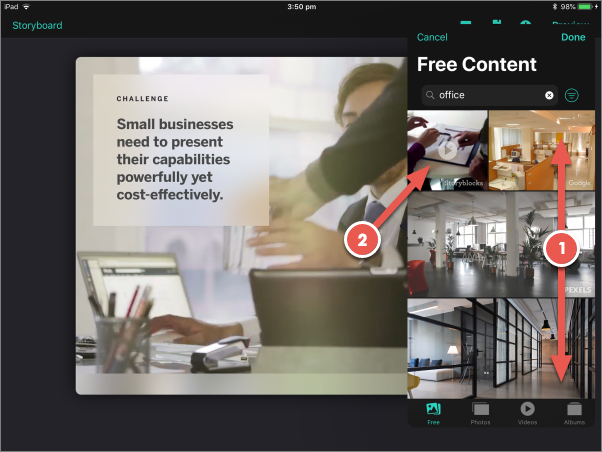 8. Tap "Done".