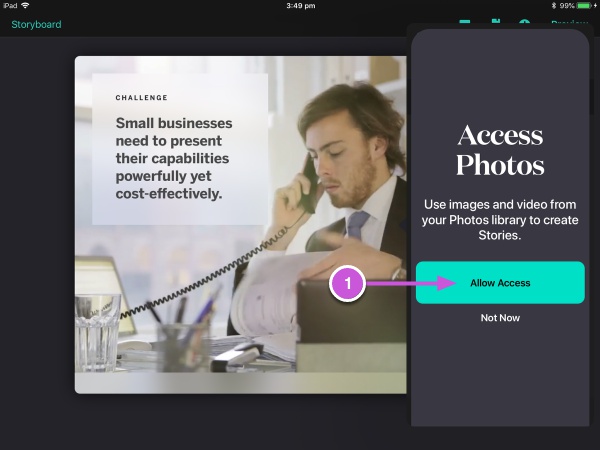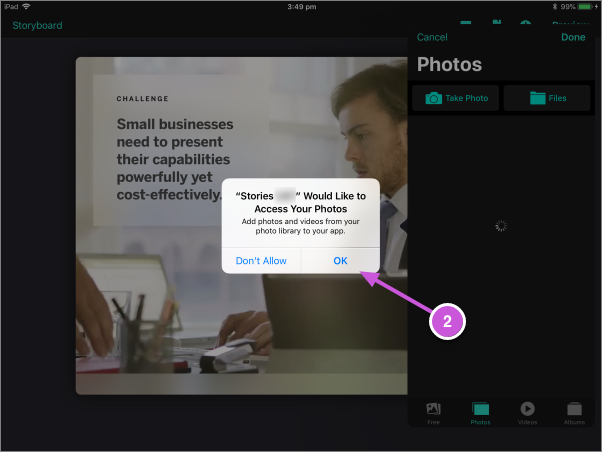 Note: If you tap "Not Now" or "Don't Allow", you will be unable to add photos or videos that you have stored on our device to your stories (the "Photos", "Videos", and "Albums" tabs will appear to be empty.
1. To fix, tap to open the Settings app on your device.
2. Scroll down on the left hand menu until you find the Ingage app, tap on it, then tap Photos on the right.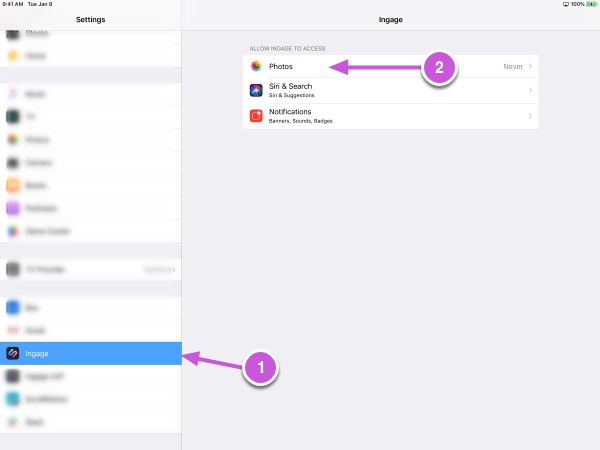 3. Tap Read and Write so that the blue check moves to that row.