Using slide over and split screen is the fastest way to add images and videos onto a page. Add media from the Photos app, the Files app or any app that supports drag and drop - even Safari!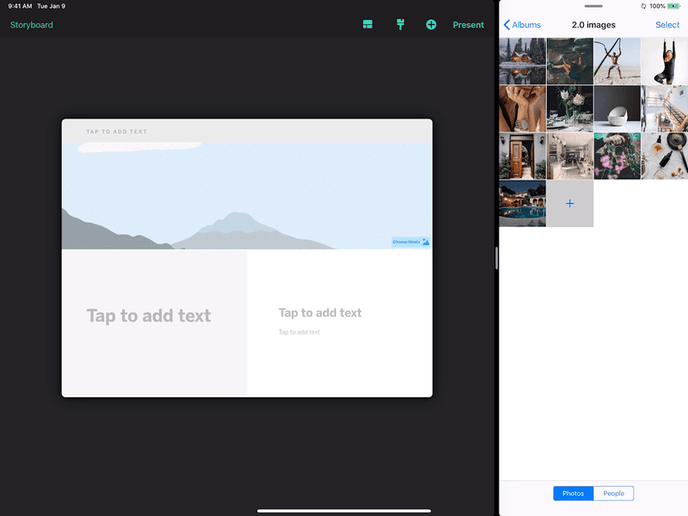 While editing a page, drag a photo or video into Ingage, and you'll see the green '+' appear when you're over part of the page where you can drop it.
New to multitasking on iPad?
Watch this video from Apple: https://www.youtube.com/watch?v=--NMRzugPu8]